How CIOs will refine digital transformation in 2016
CIOs are prioritising different needs as they help their organisations evolve to become more digital thanks to security, mobility, analytics and cloud (or SMAC) technologies. A few CIOs shared their top projects for 2016.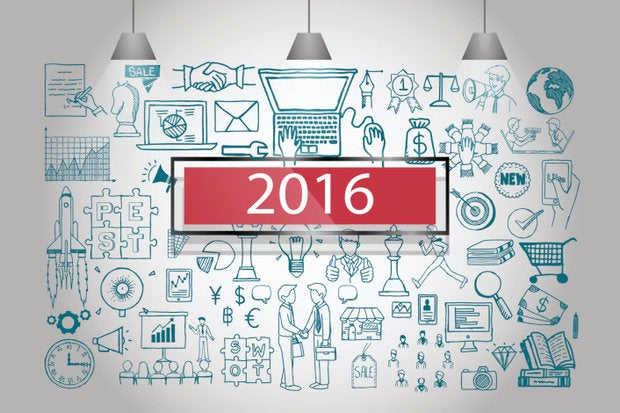 Fueled by mandates to create products and services that meet customers' preferences for interacting with corporate brands online and from mobile devices, digital transformations commanded the attention of many CIOs in 2015. CIOs will refine those efforts in 2016, using security, mobility, analytics and cloud (or SMAC) technologies to buttress operations.
The efforts are motivated by both opportunity and fear. Great opportunities lie in being first to market with an innovative digital products or services. And virtually every company fears missing an opportunity to capitalize on the rise of digital technologies. IDC predicts that one third of the top 20 companies in every industry will see their profits, revenues and market positions decline as a result of disruption by emerging market forces, such as a nimble startup or a product created by a rival.
IDC also found that only 25 percent of CIOs expressed confidence in how they are driving new digital revenue streams, balanced as they are against maintaining legacy systems and reconciling technical debt. Even so, CIOs have some urgent priorities to tackle next year.
Analytics empowers patients to seek better outcomes
In a healthcare climate evolving from fee-for-service payments to outcome-based services, the BlueCross BlueShield Association is counting on big data analytics as a differentiator. The organization, which supports claims processing and other activities for 36 BCBS independent insurance organizations, has collected operational data from the 2.4 billion claims it processes each year on behalf of 105 million customers, says Doug Porter, CIO of the BCBS Association. His team has anonymized the data, and prepared it to serve information about care options for patients requiring medical attention. "An awful lot of what we're looking forward to is harvesting insights from analytics," Porter says.

Doug Porter, CIO of the BCBS Association.
For example, a patient weighing his options for a knee replacement surgery could do a search on the BCBS Web portal or mobile application and find a 300-percent variation in the cost from two different physicians. The analytics also ranks physicians by name, specialty and reputation. Porter's Vertica data processing software churns out options with a sub-second response time. The goal is to make the best information about physicians, procedures and facilities available to consumers via computers, smartphones and tablets.
Porter says he hopes to provide BCBS customers and experience more akin to what they enjoy from banks or online retailers versus the incomplete or hard-to-get-at information that is typically provided by most healthcare organizations. "It's taking the same expectation that any member of society has for banking and shopping and ... driving that into healthcare," Porter says. Such analytics will serve BCBS corporate customers, enabling employers make better benefits decisions for employees. While Porter says his team is already providing the data to BCBS member companies to use in their portals and mobile apps, his organization is continually refining and revalidating the data.