How big data is changing the nature of policing from reactive to proactive
Police in the UK have been using big data to predict the locations of future crimes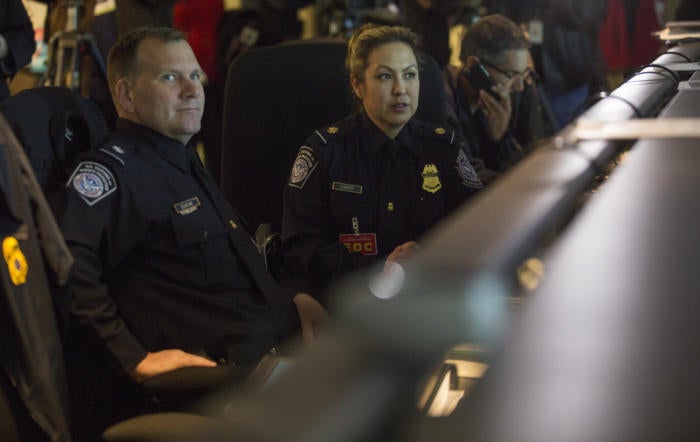 Credit: Glenn Fawcett/USCBP via NetworkWorld
Dwindling budgets, the changing nature of crime and the contemporary demands of communities are forcing police across the country to reevaluate their approach to law enforcement. Adding data-driven insights to their traditional policing expertise could provide a solution. It has already found a home in numerous areas of policing, from fraud detection to the identification of crime hotspots, and is transforming methods of policing from reactive to preventative.
"We strive to be more preventative," Detective Chief Superintendent of West Midlands Police Andy Hill told the audience at the Reform Big Data in Government Conference on Tuesday. "That isn't a new concept for policing. If we look back to Sir Robert Peel's 1829 Principles of Policing, it's number one on that list and then it recurs again down at number nine [the final entry on the list]."
Data analytics is how he hopes his force, the second largest in the country, can become more effective at realising that principle. Dr Peter Langmead-Jones, the head of better inspection at Her Majesty's Inspectorate of Constabulary (HMIC), has been pursuing the potential applications in criminal justice.
Putting big data into practice
Langmead-Jones's team have been using big data to predict the locations of future crimes in order to more effectively deploy resources to prevent them. They evaluated the efficiency of police resources by analysing seven years of police records across 14 different forces alongside more than 1,200 variables from ONS Output Areas, small geographical areas designed specifically for statistical purposes.
There are 43 police forces in the UK, all with varying needs that mean they need to be judged within that specific context. The findings revealed that 40 percent of the time police community support officers were not in the locations where they were most needed. The difference in crime could be explained with more than 80 percent accuracy, and then analysed in relation to the location of officers to determine whether police could be deployed more efficiently.
"The city centre of Manchester has got precious little in common with the Pennine wards of Rochdale, and very little to do with the footballer's wives territory in the south of Greater Manchester," says Dr Langmead-Jones, who's also head of external relations and performance at Greater Manchester Police.
"They're very different, highly localised contexts, which have an impact on the services that area requested and the judgements of those services."
The contexts of these localities isn't solely dependent on their residential populations. The high density of people associating with a high demand for policing varies for a number of reasons, whether that's social, professional, for transportation or as a function as deprivation.