How big data analytics helps hospitals stop a killer
Wireless biosensors and big data analytics can help hospitals identify patients showing signs of sepsis, the leading cause of death in noncoronary intensive care units in the U.S. They can even keep monitoring patients who have been discharged.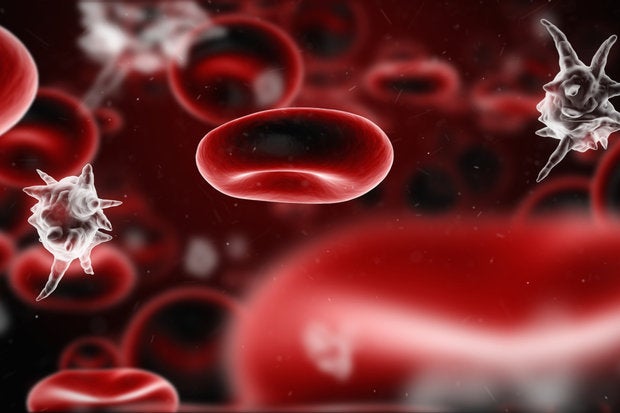 Big data. Predictive analytics. Real-time. Actionable insight. There's a buzzword smorgasbord around the use of data to derive value. It doesn't help that sometimes the benefits can be esoteric, or at least hard to visualize. But sometimes the benefits are crystal clear, as in the fight against sepsis, one of the leading killers in the U.S.
Sepsis is a serious medical condition that occurs when the body unleashes the full force of the immune system in response to an infection. The immune chemicals trigger widespread inflammation that can result in impaired blood flow and damage to (and failure) of the body's organs.
According to the National Institute of General Medical Sciences, more than a million Americans get severe sepsis every year and between 28 percent and 50 percent of them die -- more than the annual U.S. deaths from prostate cancer, breast cancer and AIDs combined. It is the leading cause of death in noncoronary intensive care units (ICUs) in U.S. hospitals and the 10th leading cause of death in the U.S. overall.
How Sepsis spreads
Sepsis frequently arises in hospitals because it always stems from another medical condition -- an infection in the lungs, urinary tract, skin, appendicitis, or as the result of invasive medical procedures (e.g., the insertion of a vascular catheter that introduces bacteria into the bloodstream).
The signs that a patient has system inflammatory response syndrome (SIRS), a precursor to sepsis, can be difficult to diagnose, even in a hospital setting, because they mimic other conditions. Common symptoms include fever, chills, rapid breathing and heart rate, rash, confusion and disorientation. Diagnosing sepsis often requires a blood test to look for an abnormal number of white blood cells, or an elevated lactate level, which correlates with the severity of the condition. Chest x-rays or CT scans can also be used to identify infections.
Unfortunately, these symptoms often occur after a patient has been discharged from the hospital. The condition arises unpredictably and can progress rapidly, which means a patient could have severe sepsis and be spiraling toward septic shock and multiple organ failure before seeking help.
That intensifies the problem, because it can be very difficult to revive a patient that has gone into septic shock. The damage to organs can be permanent. It's vital to catch SIRS early, before it can progress.
Sepsis isn't just a killer, it's also a massive cost for the healthcare industry. The Agency for Healthcare Research and Quality found that sepsis was far and away the most expensive condition treated in U.S. hospitals in 2011 at more than $20 billion ($5 billion more than the next-leading expense, osteoarthritis), and the incidence of sepsis has increased since then.