How Apple's consumer software miscues hinder it in the enterprise
Apple faces mounting criticism aimed at the quality of its online service for consumers and the pace of innovation associated with offerings such as iCloud. If the company can't do cloud services right in the consumer market, is it doomed in the enterprise?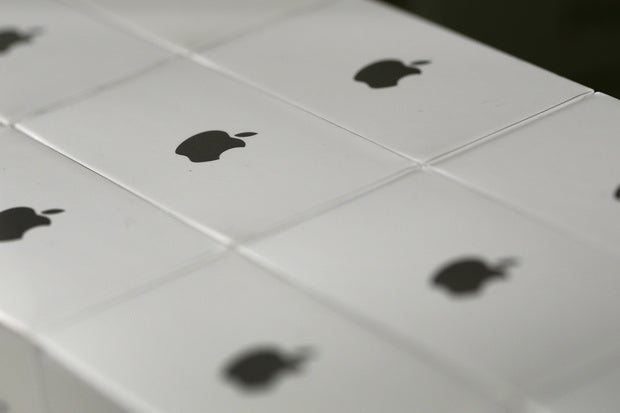 Credit: REUTERS/Michaela Rehle
Apple is, at its core, a consumer electronics company that makes two-thirds of its revenue from iPhone sales. However, as the technology world shifts from a hardware-driven model to one in which software, services and data deliver more value and innovation to both consumers and business customers, Apple could find itself on the outside looking in.
For the better part of a year, the company has dealt with the perception that its online services and apps are in decline. Frustrations with iCloud, Apple's online storage vault, and its many confusing cloud backup and sync options are cited by some as evidence of the company's gradual descent into mediocrity.
Apple's cloud, online services simply aren't … simple
Apple would like its online services to be as intuitive and easy to use as the company's devices, but that's not the case for many of the 782 million iCloud users. And Apple's problem with software and services could eventually impact its play in the enterprise, which the company accelerated in 2015 with the release of the business-focused iPad Pro.
"Apple's cloud services thus far aren't directly helping them in the enterprise, nor are they focused on the enterprise," says Christopher Voce, a vice president and research director with Forrester Research. Apple's cloud-based services do, however have an "indirect impact [on enterprise] as they shape an individual's experience with their devices," including photo- or location-sharing features, or syncing documents with iCloud, he says. The mere suggestion that Apple dropped the ball on one of the most important components of its ecosystem could also affect its perception among IT professionals, according to Voce.
Apple's senior vice president of Internet software and services, Eddy Cue, and senior vice president of software engineering, Craig Federighi, addressed these challenges in a recent episode of The Talk Show, a podcast produced by longtime Apple commentator John Gruber. Cue admitted that the company earned, even deserves, some of this criticism because of its missteps with MobileMe and Maps, but he said Apple corrected those problems more than four years ago.
"The vast majority of our customers are quite happy with our products," he said. "It's not to say that we don't have any bugs or that we don't have any issues — every piece of software does. We care deeply about it, which is why we all do all of these different touch points [on usage data and behavior], monitor them, look at them, make sure we're addressing them and … up the game even more. Because part of upping the game is not just standing still and making the things that you have work, but making them even better, making them easier to use."