How a hospital CIO turns patient feedback into healthy outcomes
Yale New Haven Hospital is using feedback software and tablets to help bolster patient satisfaction and, ideally, outcomes, says CIO Lisa Stump.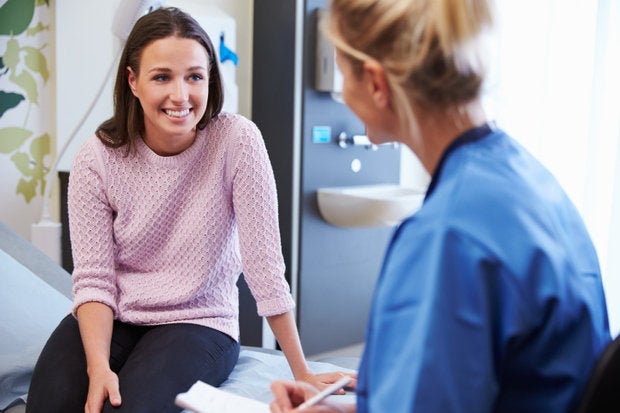 It might seem strange to compare a patient's hospital stays to a consumer indulging in the extravagances of a four-star hotels. Yet Yale-New Haven Health System is improving its healthcare services based on real-time patient feedback, collected via tablets, about anything from the cleanliness of rooms to the friendliness of nurses.

Lisa Stump, CIO of Yale-New Haven Health System
Consumers choose hotels based on their reputations for comfort, dining and other amenities. Similarly, patients have several options for healthcare providers, says Lisa Stump, CIO of Yale-New Haven Health System. And in an age where Yelp and Twitter can make or break reputations, hospitals must deliver the best experiences to make patients prefer their facilities. "We give you back some control in an experience where you don't have a lot of control because you're stuck in a hospital bed," Stump says.
Consumerization healthcare drives feedback
Yale's effort is part of a national push toward consumerized health-care, giving patients more control over their experiences. It also followed federal healthcare reform in which patient survey data can impact a hospital's income from the Centers for Medicare and Medicaid. Startup Docent Health just bankrolled $2.1 million in funding to build software that will help organize and monitor every aspect of an individual's hospital visit.
Yale began using Samsung Galaxy Tab tablets loaded with feedback software from Humm in early 2015. It works like this: Nurses give patients the tablets, explaining that completing the digital survey will help them improve their stay. Patients answer multiple-choice questions about room cleanliness, staff friendliness and responsiveness, floor noisiness, and other attributes, directly in the Humm cloud application.
In the digital equivalent of hitting a nurse call button, patients may tap a button in the Humm software to send an immediate request to the housekeeping for a room cleaning. That's not possible in traditional feedback processes. "The incentive to complete [the survey] while you're sitting here in the hospital is that we're going to fix it for you," Stump says. Yale presents patients with a different survey during discharge, where it might ask questions about pain medications they offered.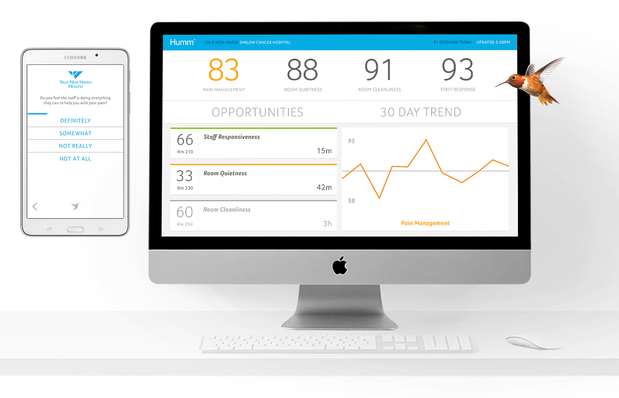 Yale uses Samsung Galaxy Tab tablets loaded with feedback software to ask patients about room cleanliness, staff friendliness and responsiveness, floor noisiness, and more. (Click for larger image.)
The point-in-time feedback approach is stark departure from the Press Ganey paper surveys Yale sends out to patients after they've left the hospital. Stump says the problem with that approach is that a month typically goes by before Yale receives the questionnaires -- far too long to accurately assess the feedback and make appropriate changes. Oftentimes, the patients don't return them at all