HoudahGeo 5 review: Now every DSLR photo can include geotags
Add geotags to photos shot using cameras without built-in GPS hardware.
Although you can access the OS X Photos library through the same media browser, saving updated GPS information isn't supported; instead, Houdah recommends writing geotags before importing images to Photos. It's not an ideal workaround, but HoudahGeo is otherwise far more resourceful than the Info panel in Apple's own software.
One downside is that HoudahGeo's built-in maps can be a little hit or miss. Rather than license Apple Maps or Google Maps, the software relies on open source data, which often failed to refresh the proper map, satellite, or hybrid views. (You can open the selected coordinates from more reliable services in Output mode, however.)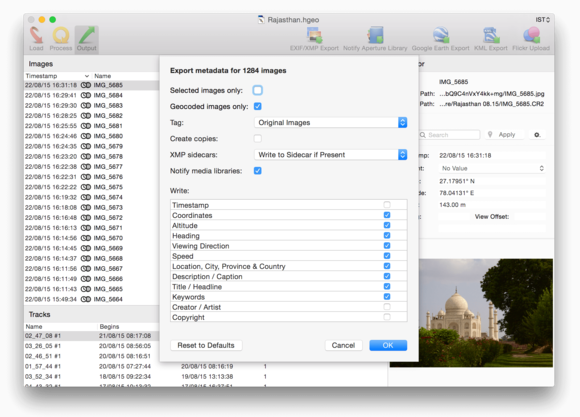 Once tagged, metadata can be added directly to your images or library, with the exception of OS X Photos.
Bottom line
HoudahGeo 5.0 offers everything you need to geotag any digital photo, aside from the lack of full OS X Photos library support.