Hortonworks looks to 'Internet of Anything' with acquisition
The open source Hadoop distribution vendor aims to bring together streaming analytics and rich historical analytics with the acquisition of the key contributor to the Apache NiFi project and the creation of Hortonworks DataFlow.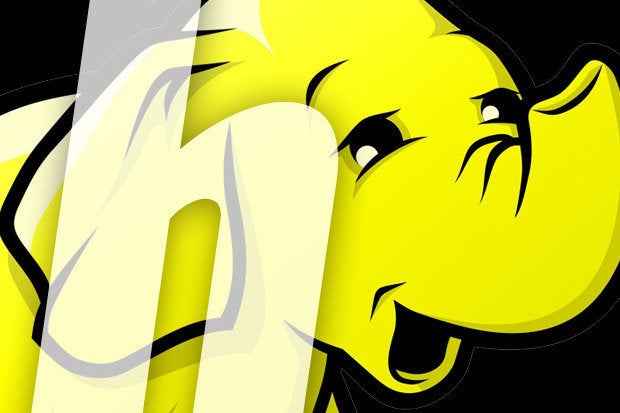 Open source Hadoop distribution specialist Hortonworks wants to close the loop on predictive analytics, allowing it to turn what it calls the "Internet of Anything" into actionable insights. To get there, it announced today that it has signed a definitive agreement to acquire Onyara, creator and key contributor to the top-level Apache NiFi open source project.
NiFi was born eight years ago as Niagarafiles, a National Security Agency (NSA) project for automating data flows among multiple computer networks, even when data formats and protocols differ. The agency released NiFi to open source via the Apache Software Foundation late last year as part of the NSA Technology Transfer Program. Onyara was founded last December by the engineers who were the key contributors Niagarafiles, and opened for business in March of 2015. NiFi became a top-level Apache project in July 2015.
Hortonworks DataFlow aims to make data actionable
Shaun Connolly, vice president of Corporate Strategy at Hortonworks, says the acquisition is expected to close in the third quarter of this year. Onyara will be folded into Hortonworks, with the Onyara engineers forming the core of the team behind a new Hortonworks product: Hortonworks DataFlow.
"It's really about getting a solution in place that enables us to capture all the Internet of Anything data and turn that into actionable insights," Connolly says.
"If you look at a lot of the definitions of the Internet of Things, people associate it with just sensors and machine data," he adds. "The Internet of Anything in our parlance also includes clickstream data and social stream data. It also comes from people and their interactions; it encompasses all data from any thing, person, machine or what have you."
Hortonworks DataFlow is intended to make it easy for customers to automate and secure data flows and to collect, conduct and curate real-time business insights and actions derived from data in motion. Hortonworks DataFlow will be a separate product from Hortonworks Data Platform (HDP) and won't require HDP — or even Hadoop — though Connolly notes the combination of Hortonworks DataFlow and HDP will allow users to bring together streaming data and historical data into a cohesive whole to create predictive analytics applications.
"The combination of streaming analytics and rich historical analytics, you need to combine them both to have a real-time predictive application — a predictive application that may go back to the edge device and impact how it's behaving," he says.