Hands-on: Using CrossOver Android to run Windows apps on a Chromebook
Android app support in Chromebooks opens the door to Windows emulation, but that first step is a doozy.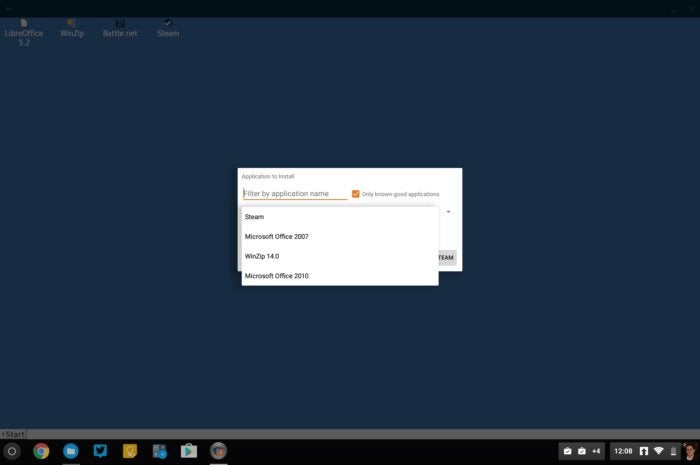 Crossover Preview provides recommends a handful of programs, but you can attempt to install whatever you want.
You're not relegated to just those apps, though. Within the software install menu, you can uncheck Only known-good applications and choose from a long list of other programs. CrossOver also includes a file browser, from which you can launch any .EXE or .MSI install file that you've downloaded onto the Chromebook.
That's where things start to go off the rails.
Some hits, mostly misses
I tested CrossOver Preview on a 2015 Chromebook Pixel, which immediately presented a challenge: The 2560x1700 resolution display of Google's luxury laptop resulted in small application windows with tiny, sometimes out-of-whack text. Although CrossOver includes some settings for window management and display resolution, adjusting those settings didn't solve the problem for all programs. (My guess: The programs that didn't look right aren't optimized for high-dpi displays. On my Surface Pro 3, for instance, Steam's window size looks fine, but the text looks fuzzy.)
The bigger issue, however, is that many of the programs I tested failed to work at all. Here's a rundown of what I tried, and what happened with each:
Steam: Installed successfully, although a "steamwebhelper.exe" error appears after opening the program. Steam also failed to recognize the desktop PC on my wireless network for in-home streaming, and would not open in Big Picture Mode.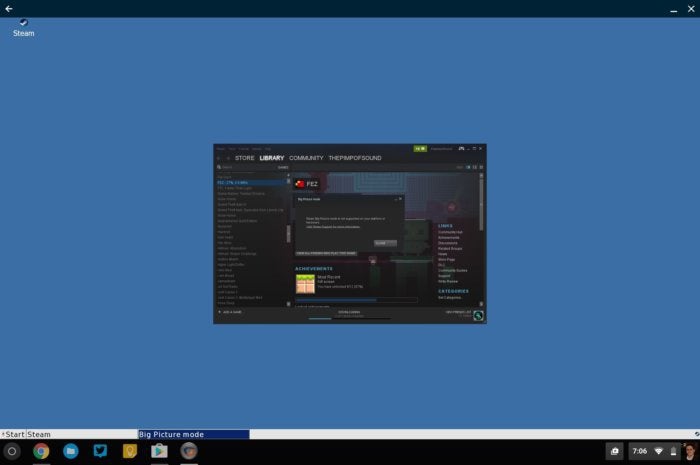 Steam running on a Chromebook Pixel in Crossover Preview.
Steam games: I was able install and play the indie platformer Limbo. The other games I tested—Fez, Proteus, Gunpoint, and Mercenary Kings—either failed outright or required additional software such as Microsoft's .NET framework, which I could not successfully install.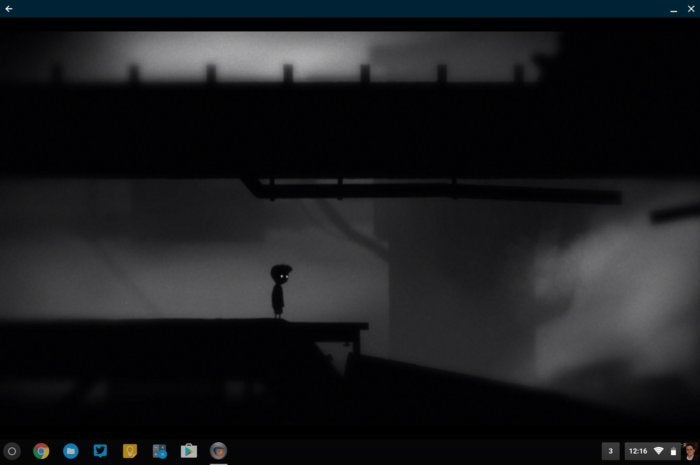 Limbo running on a Chromebook Pixel in Crossover Preview.
WinZip: Installed successfully, and managed to extract a ZIP file.
LibreOffice: Installed and worked like a charm.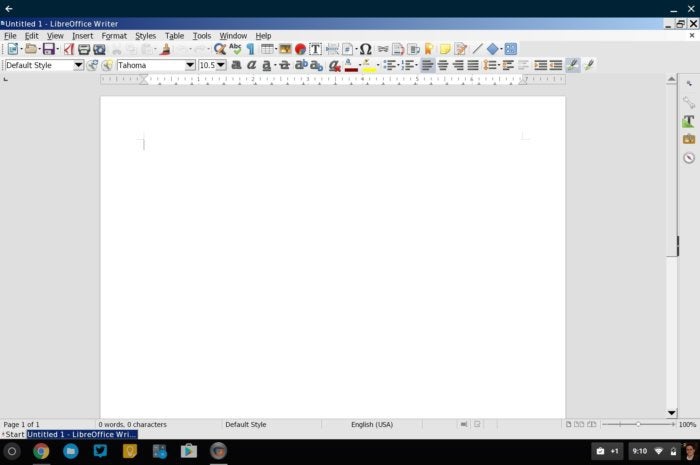 LibreOffice running on a Chromebook Pixel in Crossover Preview.
GIMP: Crashed during installation due to an "access violation" error.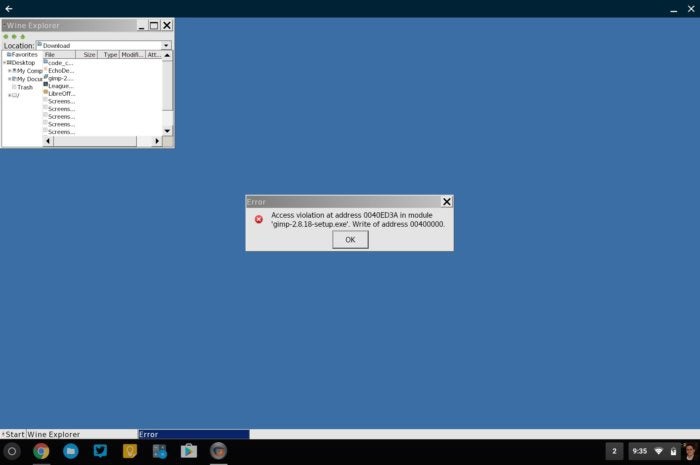 GIMP refusing to install on a Chromebook Pixel in Crossover Preview
Paint.NET: Installation screen disappeared without explanation.
Diablo III: Requires Blizzard's Battle.net software, which installed but crashed upon launch.
League of Legends: Install screen showed only a black window that prevented any further progress.
LiveScribe: This note-taking program, which I rely on heavily for interviews, installed successfully, but crashed immediately every time I opened it.
To recap: Out of the eight programs I tried to install, only three of them worked. And if you count individual games within Steam, the success rate is just four out of thirteen.