Hands-on: Using CrossOver Android to run Windows apps on a Chromebook
Android app support in Chromebooks opens the door to Windows emulation, but that first step is a doozy.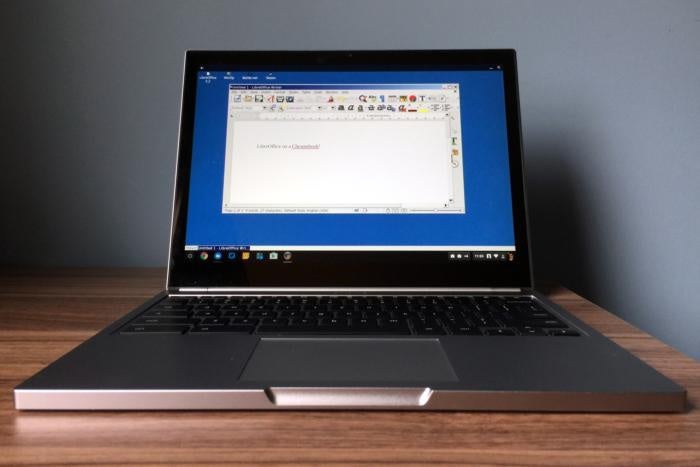 Switching from a Windows laptop to a Chromebook is possible only if you can live without any Windows programs.
But Chrome OS's newfound support for Android apps from the Google Play Store has opened up a loophole: A program from Codeweavers called CrossOver Android creates a Windows compatibility layer inside Chrome OS, letting users install and run traditional Win32 software.
As a proof of concept, this is an exciting development for prospective Chromebook owners. But CrossOver is still early in its development. As I discovered while testing out a preview version, getting your favorite Windows programs to work involves an unfavorable roll of the dice.
Crossing Over to Windows
CrossOver Android is based on Wine, the decades-old software that can run Windows programs inside of Linux, Mac, FreeBSD, and Solaris. Codeweavers, the company behind CrossOver Android, currently makes its living building user-friendly features on top of Wine and selling the product to Linux and Mac users.
Development on the new Android version of CrossOver began earlier this year, but the software isn't widely available yet. To access the preview, you must request a sign-up through the Codeweavers website, providing the email address associated with your Google Play Store account. That invite may take several days to arrive.
Even if you have an invite, you still need a Chromebook that supports Android apps from the Google Play Store. Right now, that includes the Asus Chromebook Flip, Acer Chromebook R11 (or C738T), and the Google Chromebook Pixel (2015 model). Many more Chromebooks will get Android app support later this year or next year.
Fortunately, there's no trickery involved in Installing CrossOver Preview on a supported Chromebook. Clicking the invite link in your email takes you to a Google Play Store listing, where you can opt into the beta program and then download the Android app like you would any other.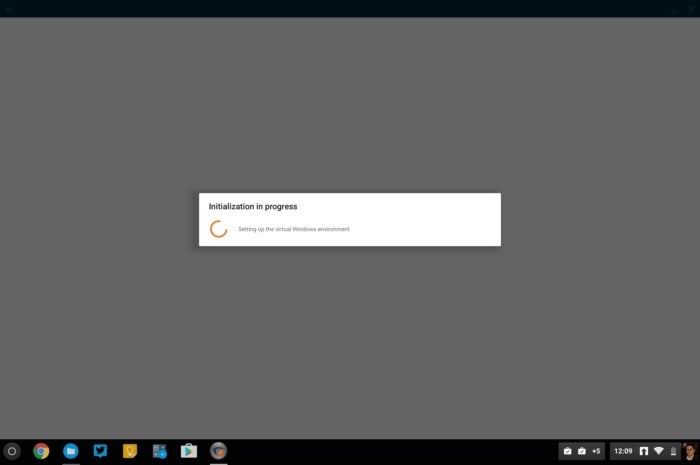 CrossOver is an Android app that creates a Windows-like environment for running desktop software.
As with Wine proper, CrossOver doesn't require a copy of Windows. Instead, it opens up a Windows-like environment that vaguely resembles Microsoft's operating system, with a Start menu in the bottom-left corner and a desktop for app icons. A notepad, file explorer, and command prompt are built-in, along with a bare-bones Control Panel for adjusting internet settings, configuring game controllers, and removing programs.
At startup, you'll see a prompt to install one of several apps: Steam, Office 2007, Office 2010, or WinZip. Both Steam and WinZip download and install themselves automatically, along with any related software that's necessary to run them. For Office, you must provide your own installation files.