Hands-on: Paint 3D Preview remixes Paint for the HoloLens generation
Tying 3D art to community creators is a smart idea.
Floating somewhere on the Internet is a PCWorld burrito truck, thanks to the power of Microsoft's Paint 3D Preview. One version even has wings.
Virtually everyone who's used Windows is familiar with Paint, the default drawing program that's shipped with generations of Windows. Microsoft needed a bridge between Paint and a new generation of users that Microsoft wants to get hooked on HoloLens and 3D printing, so it created the 3D Builder app in Windows 10. That app got no traction, so for its next attempt, Microsoft folded the features into the familiar Paint name, retooling the app for 3D—which, as of today, Insiders can download from the Windows 10 Store. Sure, you can use Paint for some 2D functions. But this is really about 3D content creation.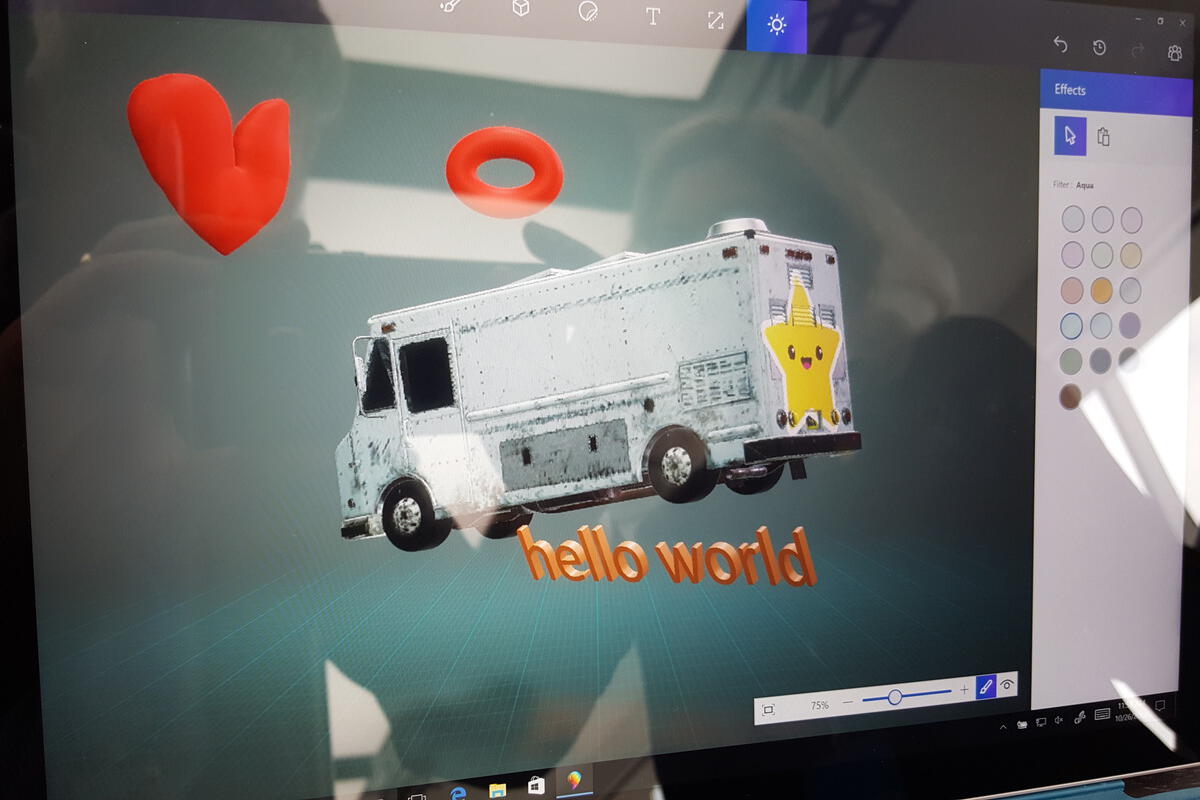 A (rather awful) remixed food truck constructed in Paint 3D Preview for Windows 10.
How to get started
Paint 3D is a UWP app, and unfortunately Microsoft chose to use a series of somewhat unintuitive icons to identify what Paint 3D can do: Paint, then some 3D-ish cube, then some sort of jellyfish thing, text, and a sun? You'll figure out the sequence: 2D object creation, 3D creation, illustration, and so on, but it's a bit daunting at the beginning.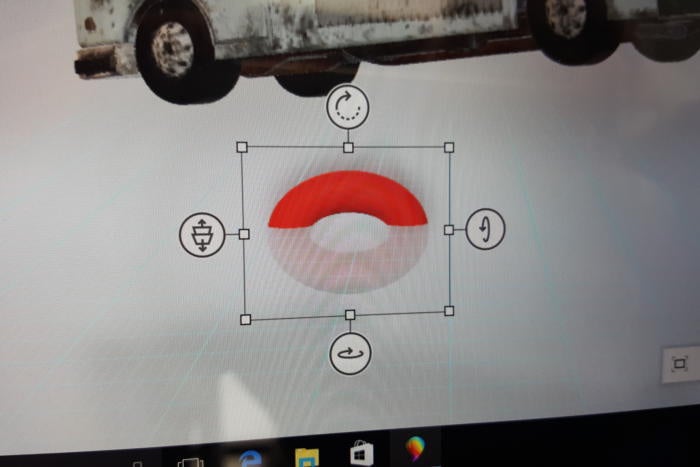 Paint 3D Preview allows you to rotate 3D shapes around various axes, though the small icons may cause you to squint. Note that this object is "buried" in the floor.
The 3D cube icon is where things start getting interesting. Here, you'll have two modes: creating, and viewing—that's the eyeball and paintbrush down at the lower right. If you start with a blank canvas, you'll want to create something new.
If you're familiar with the old Paint, you'll know that the app provides several templates for familiar shapes—circles, rectangles and the like. Paint 3D does the same, but with faces, spheres and more. Each 3D object is manipulable: You can resize it, rotate it, and more. If you can't predefine a 3D object, you can create one of your own.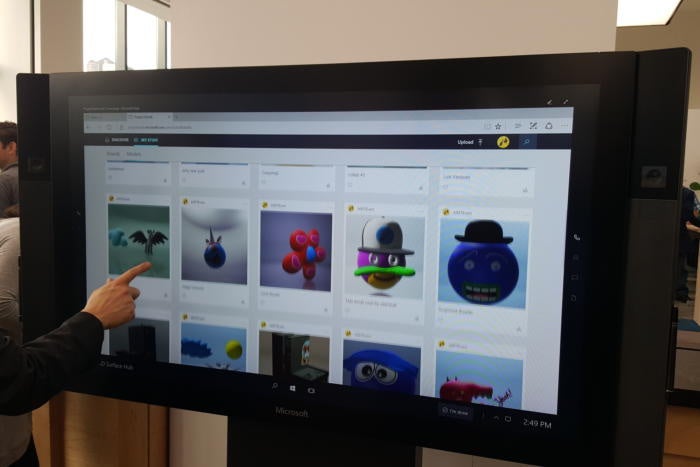 Objects that you and others create can be shared online.
Let's assume, however, that you have my drawing ability—next to none. So there's a second way to create 3D objects: a special Microsoft community site called Remix3D.com, where 3D designs can be uploaded, shared, and "remixed" or edited by others. It's not clear who owns the objects, but the Remix3D community may be designed similarly to the community of car liveries Microsoft provides for its Forza series of Xbox games, and the "remix" capabilities launched with the Sway app.