Half of banking customers now using fintech
A new report finds half of banking customers around the globe are now using financial technology products or services from at least one fintech firm, but customers also put much more trust in traditional financial institutions.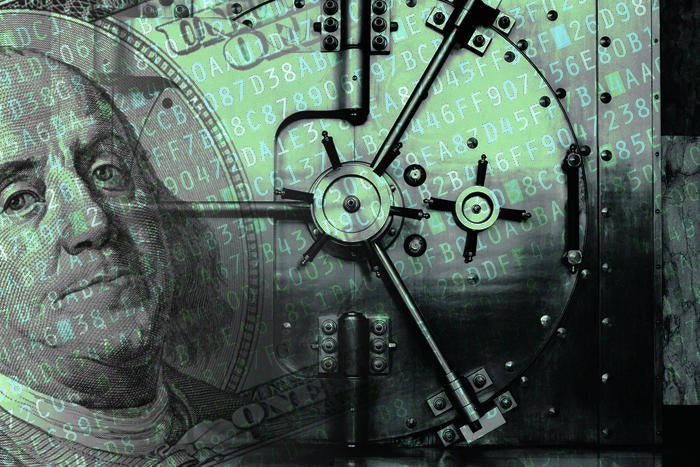 Financial technology (fintech) products and services are picking up tremendous steam, particularly with younger, tech-savvy and affluent customers, according to the World FinTech Report 2017 (WFTR), recently released by Capgemini, LinkedIn and Efma (a global nonprofit organization composed of banks and insurance companies). But even as fintech firms reshape the financial services landscape, customers are struggling to trust them.
"We're seeing adoption across the globe," says Bill Sullivan, head of Global Financial Services Market Intelligence at Capgemini Financial Services. "It's not so much replacing incumbents as adding on."
Capgemini, LinkedIn and Efma based the report on the Capgemini and LinkedIn Voice of the Customer Survey, 2016, a global survey of 8,000 retail banking customers in 15 countries, administered in August and September 2016 in collaboration with Phronesis Partners. The report also relied on executive roundtable discussions, Agents of Change videos and executive interviews.
Fintech goes global
The report found half of banking customers around the world are using the products or services of at least one FinTech firm. The WFTR also found fintechs are especially gaining ground in emerging markets: More than 75 percent of customers in China and India reported using services from fintech firms, and adoption in the United Arab Emirates (UAE) and Hong Kong was also high.
Sullivan says fintech firms have made their greatest strides in the investment management market: 17.4 percent of customers rely solely on FinTechs and another 27.4 percent use them in addition to their traditional providers. In addition, because many fintechs specialize in niche services, the report found 46.2 percent of customers are using services from more than three providers.
Customers may be using fintech services and products, but overall trust levels in the providers is low. The report found only 23.6 percent of customers say they trust their fintech provider, compared with traditional firms. In particular, customers put more trust in traditional financial institutions when it comes to fraud protection, quality of service and transparency.
"Incumbents have a 13-point trust advantage right now," says Jennifer Grazel, director of Global Vertical Marketing at LinkedIn. "Fraud protection is one big area: 45 percent trust incumbents, versus 14 percent who trust FinTechs. Quality of service, transparency -- heritage gives them a defensive buttress. But when we look at customers who are having a positive experience with fintech, that trust advantage goes down."
"Rising customer expectations for more personalized and advanced digital experiences, advancements in technology, greater access to venture capital and lower barriers to entry have created fertile ground for growing fintechs," adds Penry Price, vice president, Marketing Solutions, LinkedIn. "Fintechs are largely gaining momentum by meeting needs traditional players have yet to address, but many FinTechs lack the transparency required to earn the trust of their consumer audiences to capitalize on these opportunities."