Google, IBM, and others team up to hasten data transfers in computers
Two newly formed consortiums propose specifications to bring unprecedented boosts to data transfers inside and outside of computers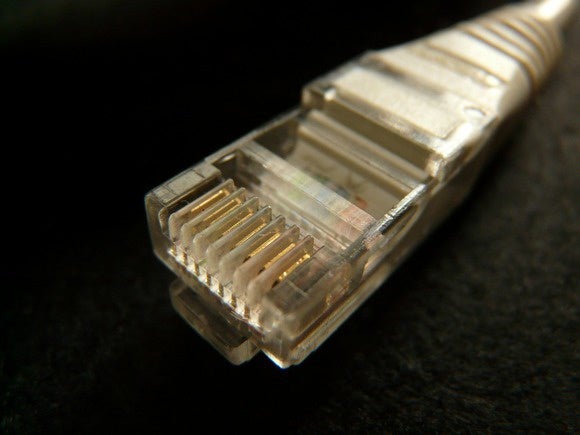 Computational workloads are growing, and processors, memory, and storage are getting faster at a blazing pace. Emerging technologies could leave computers choking for bandwidth.
The potential chokepoint worries companies like Google, IBM, Samsung, and Dell, which are moving to remedy the problem. New specifications from two new consortia will bring data unprecedented boosts in data transfer speeds to computers as early as next year.
OpenCAPI Consortium's connector specification will bring significant bandwidth improvements inside computers. OpenCAPI, announced Friday, will link storage, memory, GPUs, and CPUs, much like PCI-Express 3.0, but will be 10 times faster with data speeds of 150GBps (gigabytes per second).
Memory, storage, and GPUs will keep getting faster, and OpenCAPI will keep computers ready for those technologies, Brad McCredie, an IBM fellow, said in an interview.
Graphics processors are now handling demanding applications like virtual reality, artificial intelligence, and complex scientific calculations. Also in the wings are superfast technologies like 3D Xpoint, a new type of storage and memory technology that can be 10 times faster than SSDs and 10 times denser than DRAM.
Servers and supercomputers will be the first to get OpenCAPI slots. The technology could trickle down to PCs in the coming years.
The first OpenCAPI ports will be on IBM's Power9 servers, which are due next year. Google and Rackspace are also putting the OpenCAPI port on their Zaius Power9 server.
AMD, a member of OpenCAPI Consortium, is making its Radeon GPUs compatible with OpenCAPI ports on Power9 servers.
But don't expect OpenCAPI immediately in mainstream PCs or servers, most of which run on x86 chips from Intel and AMD. AMD, for now, isn't targeting OpenCAPI at desktops and won't be putting the ports in x86 servers, a spokesman said.
Top chipmaker Intel isn't a member of OpenCAPI, which a big disadvantage for the group. There are no major issues that should stop Intel from becoming a member, though it would have to make changes to its I/O technologies.
OpenCAPI is promising, but computers will need many changes to take advantage. Motherboards will need to implement specific OpenCAPI slots on motherboards, and components will need fit in the slot. That could add to the cost of making components, most of which are made for PCI-Express.
OpenCAPI is an offshoot of the CAPI port developed by IBM, which is already used in its Power servers. In the future, there may be bridge products to ensure components made for the PCI-Express plug into the OpenCAPI slot, McCredie said.
A second consortium, called Gen-Z, announced a new protocol focused on increasing data transfer speeds mostly between computers, but also inside of them when needed. The protocol, announced earlier this week, will initially be targeted at servers but could bring fundamental changes to the way computers are built.