Google Home review: Google puts its A.I. on a nightstand for the win
Yeah, it's just like Amazon Echo—but better in almost every way.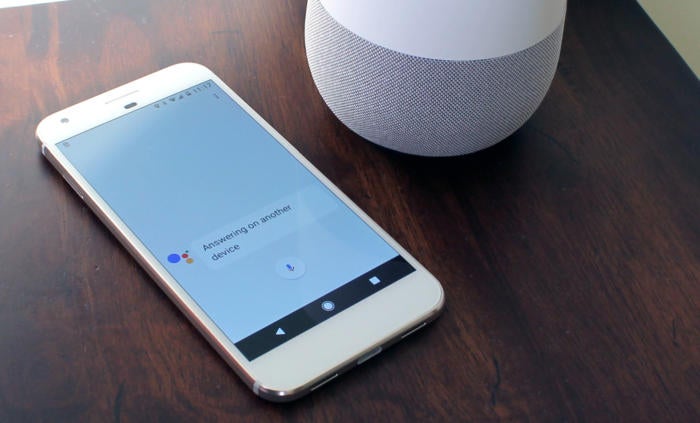 This is the Assistant message that appears on your phone every time you issue a command to Google Home.
Google is still working out the kinks, but I'm willing to suffer a few inconveniences for what Google Assistant (and thus Google Home) can deliver. Voice "OK Google, add beer to my shopping list," and a list in Google Keep instantly updates. Ask "What's my commute look like?" and you'll get a basic traffic report, suggestions for an alternate route, and estimated travel time by car.
Amazon's Echo can also help with shopping lists, calendars, and navigation, but you have to deliberately link other accounts for this functionality, and it can be a hassle. Google Home, meanwhile, simply dips into your existing Google account. It's easy and seamless—and that's a big plus for all the tech newbies who might receive Google Home as a Christmas gift.
I was surprised that Home couldn't recite the latest presidential polling results, while the Echo pulled that data from RealClearPolitics. But never forget: Artificial intelligence is in a constant state of becoming. Both Google Assistant and Amazon's Bing-powered system will only get smarter, and Google has a big advantage here. It develops and controls the very A.I. platform on which its hardware depends, and its software services are already built into every Android phone. So if you don't think Google Home's core intelligence will quickly outpace the Echo's, you just don't understand how technology works.
Smart home control
Voice-activated hardware assistants like Google Home and Amazon Echo are perfect for controlling smart home devices. With Home on my night table, I can ask for the temperature inside my house, and then prompt my connected Nest thermostat to turn up the heat to 70 degrees—all from the comfort of my bed, and all via voice prompts.
It's a wonderful luxury, and when Google Home does home control, it does it well. It just doesn't support as many smart home devices and platforms as Amazon Echo. Nor does Google Home have sibling devices that extend Google Assistant to various locations throughout the house.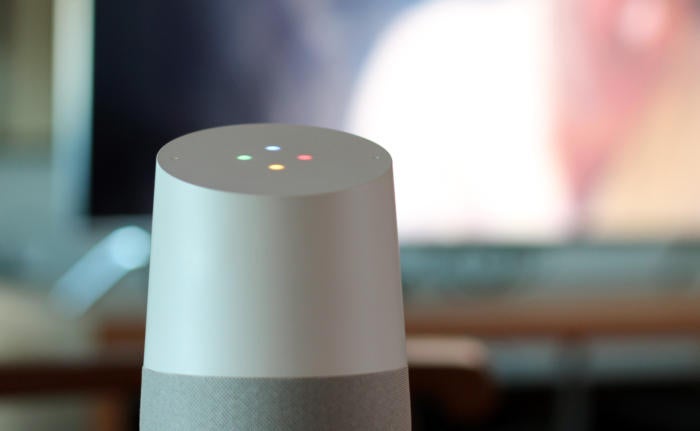 Google Home can switch your TV from the cable box to Chromecast, and begin playing YouTube—all with a single voice prompt.
Currently, Google Home supports the Nest thermostat, Google Chromecast, Philips Hue smart bulbs, Samsung's SmartThings platform, and IFTTT recipies. Google is working on a software development platform that will allow other hardware manufacturers to connect with Google Home, but that won't be ready until next year. That's a shame because if Amazon shows us anything, it's that devices like Echo beckon a Jetsonesque future.
Previous Page 1 2 3 4 5 Next Page