Google Home review: Google puts its A.I. on a nightstand for the win
Yeah, it's just like Amazon Echo—but better in almost every way.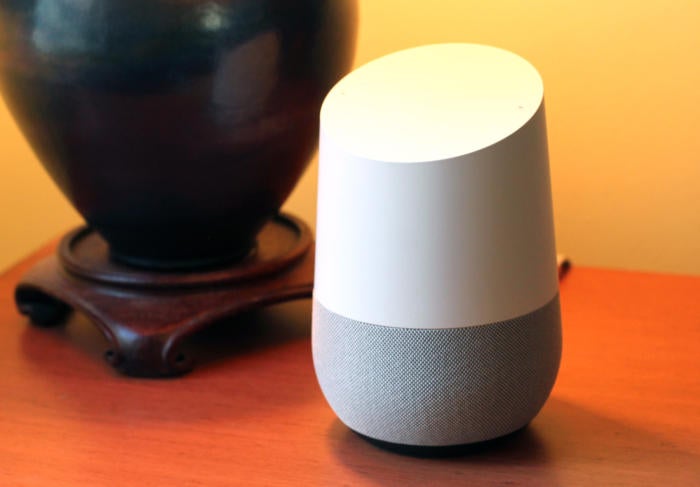 OK, now this is clever. That was my reaction when I asked Google Home, "What's the temperature inside?" and the spunky little assistant replied, "It's currently 73 degrees, but the Nest is set to 65." Google's hyper-aware, voice-activated speaker dishes up a lot of surprising answers, and it's smarter, better sounding, and better looking than Amazon Echo.
At $129, Google Home also beats the Echo's current price by $51. That's significant, because the two digital assistants promise essentially the same features and benefits. Both stand sentry in a constant state of awareness, listening for voice prompts. Both stream music, Internet radio, and podcasts. Both answer search questions. And both let you control other smart home devices with voice commands.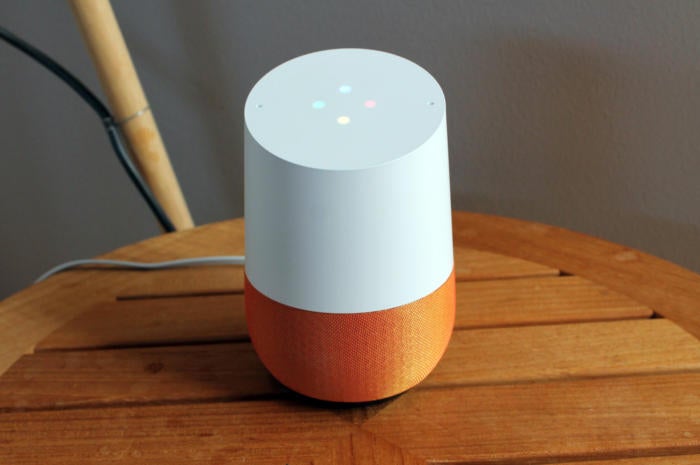 No, it's not a high-tech humidifier. It's Google Assistant in its table-top splendor.
Google Home and Amazon Echo are the only real competitors in a race to put artificial intelligence on your nightstand, and Google beats Amazon in almost every category by which these gadgets can be judged. So, for me, the question isn't, "Who makes the best tabletop assistant?" but rather, "Will Google stick with Home for the long haul?" Google, as history shows us, has a short attention span for hardware (see Nexus Q, Google Glass, Project Ara and others).
But Google Home is probably different, specifically because it's easy to use, and eminently retail-friendly. So let's dive in and see what it can do. And fair warning: I'll be making frequent comparisons to Amazon Echo, because there's no way to evaluate Google Home in isolation. The two A.I.-driven assistants are just that similar.
Industrial design
Is it a high-end tissue dispenser? Or maybe the world's most advanced personal humidifier? Google Home looks like some kind of indeterminate domestic something-or-other—not elegant enough to be an object d'art, but still tasteful, and clearly designed to integrate with home decor.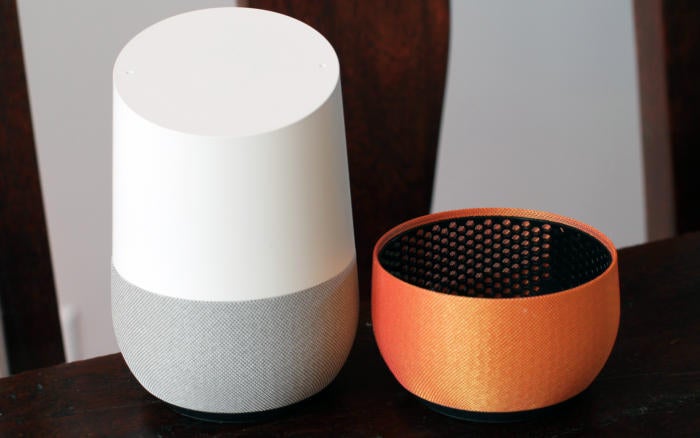 How many tech gadgets are covered in fabric? Here we see fabric bases in slate (which comes standard) and mango.
The chassis is deceptively small, just 5.6 inches tall, and 3.8 inches in diameter. Sitting on the desk in my home office, I twice caught Home in my peripheral vision and thought it was a carryout coffee cup. I blame the somewhat dingy white exterior. I also wish the cap's delightful dancing lights—which respond whenever you voice an "OK Google prompt"—shined a bit brighter.
But these are just small quibbles. It would be imprudent to say Google Home looks categorically better than the Amazon Echo, but come on. Which is trying harder? One evokes Sharper Image circa 2008, and the other looks like it was styled by Room & Board. Google also offers different base options, some in metal, some in fabric. How many gadgets have a fabric exterior? This is progress.