Game on: Alienware's 20-year affair with gaming helps drive the future of VR
Alienware blew away the notion that gaming PCs interest only hobbyists, and plans to do the same for VR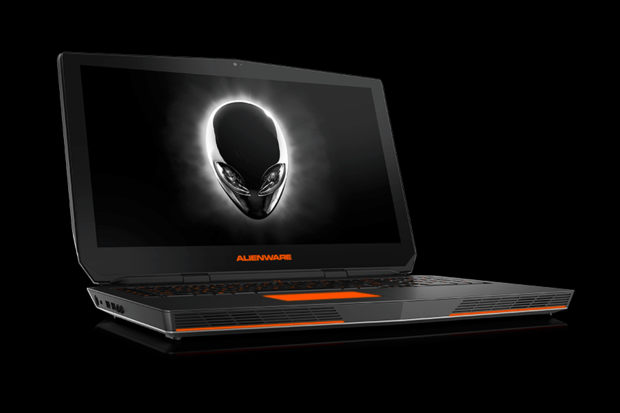 Alienware co-founder Frank Azor has fond memories of the comany's early days. It was a wild time of building kick-ass PCs, gaming, lots of sci-fi shows and generally, having a good time.
"It was four guys in a tiny little office, sending in a couple of review machines, magazines saying they were great, and the phone beginning to ring very, very slowly. We would sell about one computer every day, maybe," Azor said.
October 15 marks 20 years of Alienware's existence. Now a part of Dell, Alienware has matured into a PC gaming powerhouse. It is also driving big changes for virtual and mixed reality, which Azor believes will drive PC growth in the coming decades.
"We helped build the PC gaming industry to where it is today. By no means was it a single company effort, but we were a key contributor. We'll do the same for VR," said Azor, who is now general manager for Alienware and XPS PCs at Dell.
When Alienware opened its doors, gaming PCs were niche. Now, they are hot items: slick-looking and packed with the latest technologies. Gaming PC shipments are flourishing while the PC market is slumping. Top PC makers -- which ignored the market -- are scrambling to catch up with tricked-out laptops and desktops of their own.
One big reason gaming PCs are hot right now: cutting-edge performance makes them ready for VR, a big opportunity for IT vendors.
Azor draws parallels between VR and the gaming industry. As the VR community grows, there will be more investments, content, devices and user-friendly ways to experience 3D content.
"We saw this in gaming 20 years ago. We lived through it," Azor said. "VR and mixed reality are going to be as revolutionary to our lives, to the PC and the technology industry as gaming."
Dell is taking a measured approach to VR. Many issues regarding headsets, pricing and user experiences have yet to be resolved.
"There's so much to learn still. We don't want to be haphazard about jumping in and doing something careless and making some mistake," Azor said.
Dell's road to VR starts with Alienware PCs. The company has shown innovative, free-roaming VR systems that have small PCs slotted in backpacks. Dell works with Oculus and Vive on headsets, and doesn't plan to create its own head-mounted display.
But gaming remains top priority for Alienware, and it has amassed a large community of followers over the last 20 years. PCs like the Area 51 have iconic designs, and the alien logo is easily recognizable.
The sci-fi craze of the mid-90s gave Alienware its name. Co-founders Nelson Gonzalez and Alex Aguila were big fans of the Alien movie series and shows like The X-Files.