Freeway Express 6.1.2 review: Web design program is free, outdated, frustrating
This bargain edition of a more powerful — and expensive — website creation tool has its good points but they're mired beneath a poorly designed interface, and the websites you create seem a half-decade or more behind the times.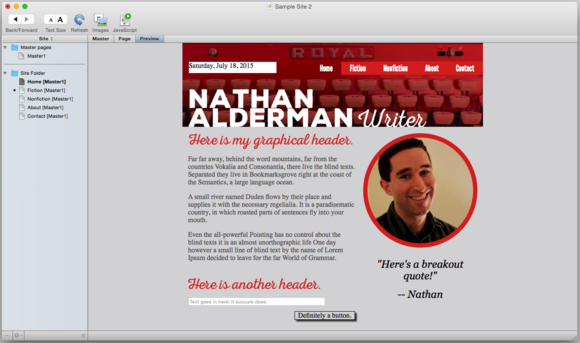 Freeway Express separates its editing and preview modes, so that what you work on doesn't always closely resemble the finished product.
Bottom line
Freeway Express feels like a bumpy stretch of dead-end road. The Pro version's abundant features might be worthwhile for patient users with money to burn, but I can't recommend Express to even the most cash-strapped designers. Learning to write code in a text editor matches Freeway Express's zero-dollar price tag, probably requires no more of a time commitment, and will produce better results in the end.
Previous Page 1 2 3