Forecast 2015: IT spending on an upswing
As purse strings loosen up, CIOs blend innovation into 2015 IT budgets, but security and cost containment remain top priorities.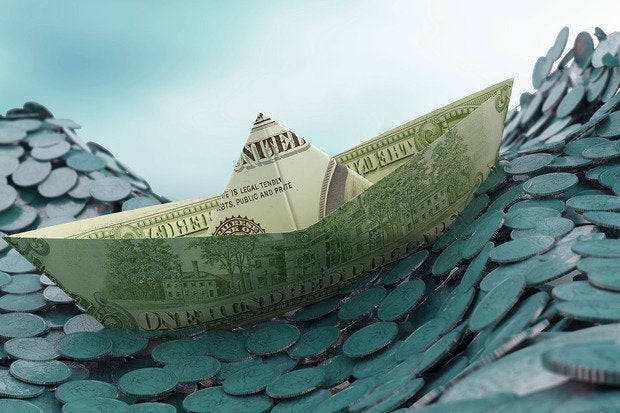 Credit: Shutterstock
It's IT budgeting time for 2015 -- and Barr Snyderwine is reaching for the stars.
"I'm going to present over 20% in increased IT spending" to the executive team, says the CIO at Hargrove Inc., a trade show and event services company in Lanham, Md. "I'm going to present everything I think we should be doing." On his wish list? Mobile technologies that will make it easier to access floor plans and information from the trade show floor. Those technologies will have to be integrated with internal workflow systems "so it's a little harder [and more expensive] to roll those out," Snyderwine explains.
He's also throwing in some "teasers," such as a request for 100 Microsoft Surface tablets. "Those are fabulous devices, but a little pricey. We deal with a lot of graphics, so to put them on tablets at show sites, blow them up, see them and [manipulate] them -- that could be a really killer app for us," Snyderwine says. He admits that the use case for such a splurge "isn't there yet," but he figures "it's worth putting out there."
When it comes to new technology, business leaders don't know what they don't know, he says. Therefore, it's part of his innovation strategy to make all parts of the organization aware of new technologies that can improve business processes and bring in new customers. And why not? With the economy slowly improving, IT leaders are more optimistic that corporate purse strings will loosen up in 2015, and they're eager to bring new technologies into the fold in addition to just keeping the lights on.
Computerworld's annual Forecast survey of IT executives shows that IT budgets are indeed continuing to make a nice recovery. Some 43% of the 194 respondents said that they expect their IT budgets to increase. That's up from 36% in last year's study. This year's average anticipated uptick is 13.1%, and overall, the expected changes in IT budgets reported by all respondents average out to 4.3%. IT is expected to again kick up spending on security tools, customer-facing technologies and information exchange/collaboration technologies that comprise the so-called SMAC stack -- social and mobile tools, analytic systems and cloud computing. Meanwhile, it's likely that hardware spending will continue to drop and services budgets will continue to rise.
Here's a look at what IT leaders say is on tap for 2015.
1. Security
High-profile security breaches at Home Depot, Target, Michaels and myriad other companies -- along with the explosion of mobile technologies -- have propelled security spending to the top of the IT priority list for 2015. Nearly half (46%) of the IT leaders who responded to our poll said that they will invest more next year in access control, intrusion prevention, identity management, and virus and malware protection. "Whenever there are these high-profile incidents, it does tend to drive IT security spending even more quickly than it already was," says Stephen Minton, an analyst with the IDC Global Technology and Industry Research Organization. Security spending has been a constant growth area for the past decade -- rising at double-digit rates every year, he adds.