FontExplorer X Pro 6 review: Now with more tools to manages your fonts
Better font classification, web previews and updated plug-ins highlight this minor upgrade.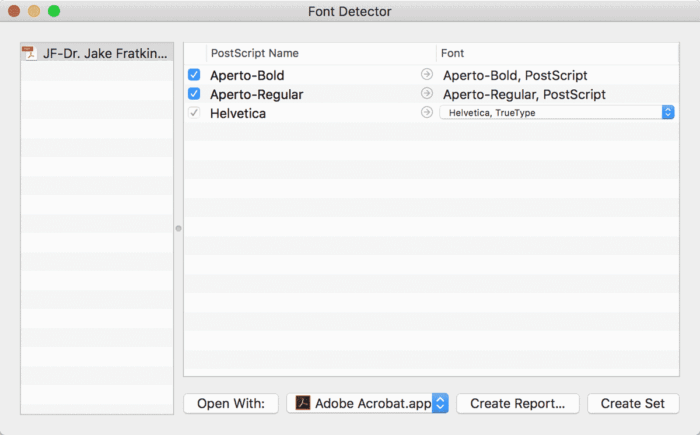 The Font Detector can list the fonts used in more than 30 different types of documents, without opening the document.
As in previous versions, FontExplorer X Pro 6 lets you temporarily replace the fonts in blocks of text on any webpage. When you find a combination you like, FontExplorer can generate the CSS code required to use it, and create a new FontExplorer set that contains only the fonts you used. That's an amazing feat in itself.
In version 6 you can now edit the text on the webpage and view the page as it would appear in several different web browsers, devices and operating systems.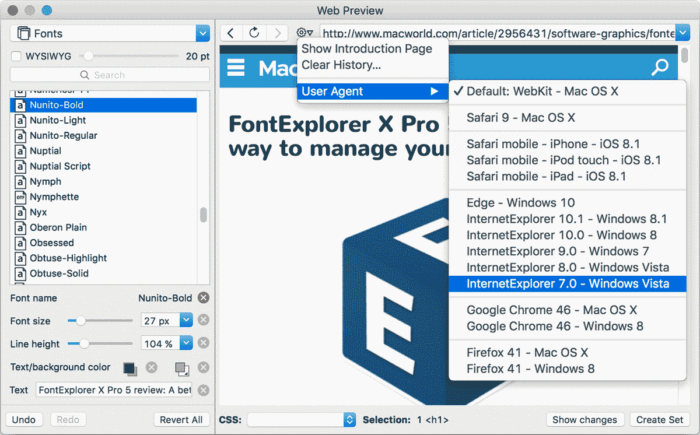 You can preview any web page, replaced by any fonts you have (including web fonts in WOFF 2.0 format), as the page would appear in several different web browsers in iOS, Mac and Windows operating systems.
Auto-activation plug-ins
Professional graphic design software such as Adobe InDesign, InCopy, Illustrator, Photoshop and QuarkXPress require special plug-ins if you want your font manager to automatically activate the correct version of fonts used in an existing document. FontExplorer X Pro 6 provides plug-ins for the newest releases from Adobe and Quark, as well as earlier versions.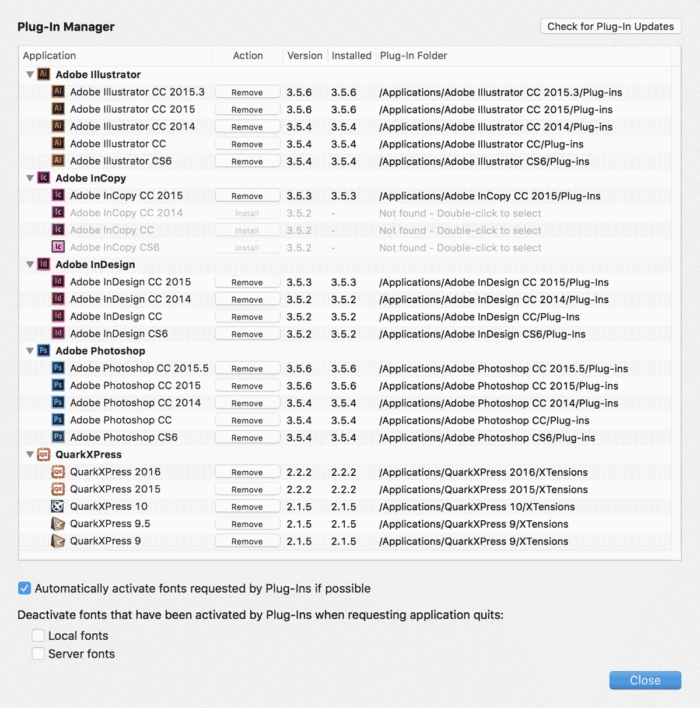 Auto-activation plug-ins are available for all recent versions of Illustrator, InCopy, InDesign, Photoshop and QuarkXPress.
Unicode 9 support
OpenType fonts use the Unicode standard to organize glyphs (characters), and FontExplorer X Pro 6 can show every one of the 128,172 possible glyphs available in Unicode 9.
This is handy for finding and viewing the 19 symbols for the new 4K TV standard or the 72 new emoji characters, including new smilies and people, animals and nature, and food and drink.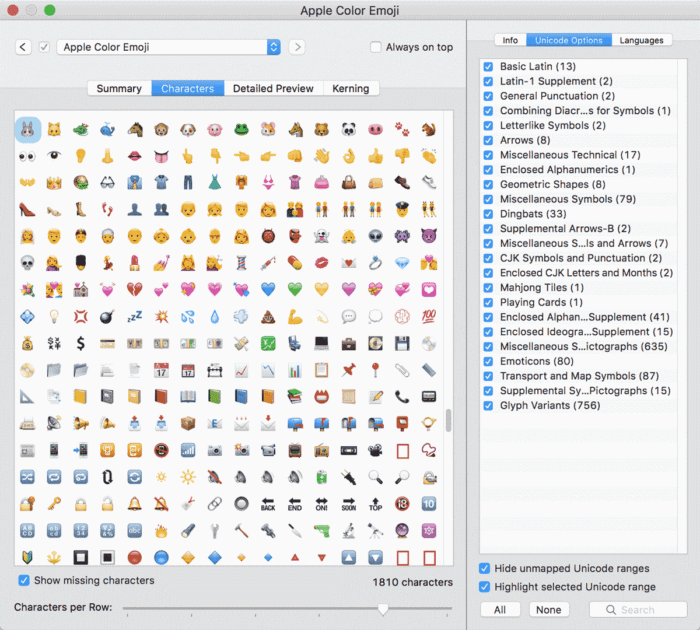 The Info window lets you find, view and copy/paste any character in any font, and limit your view to specific categories.
Server support
FontExplorer X Pro 6 can function as a client to the new FontExplorer X Server 3 (available as a separate product). When connected to the server, users can now enjoy new abilities including automatic and manual font classification, labels, ratings and comments.
The server administrator controls permissions for each client, including exporting server fonts, availability of online font stores and other client capabilities. (Windows users may use the current FontExplorer 3.5.1 to connect to FontExplorer X Server 3.)
Bottom line
While version 6 is a relatively minor upgrade, the features carried over from version 5 are tremendously powerful. This version's support for macOS Sierra, plug-ins for the latest apps from Adobe and Quark, and detection of fonts in Microsoft Office documents make version 6 a worthwhile upgrade for most users, and a necessary one if you skipped version 5.