Five things Apple is doing to please developers
Version 2.0 of Swift and upgraded frameworks for Watch apps are on the way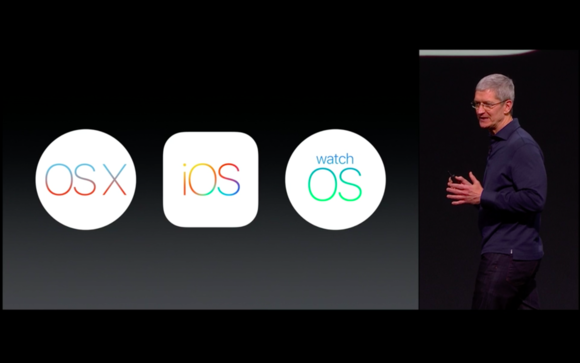 Apple had lots to offer developers at this year's Worldwide Developers Conference keynote. Headline improvements included a new version of the soon to be open sourced Swift programming language and upgraded frameworks for creating more advanced Watch apps.
Developers have played a key part in making Apple the hugely successful company it is today, and with the announcements made in San Francisco on Monday the company hoped to lay the groundwork for developers to be more effective and build better apps. The company's developer programs were merged into a single one, called the Apple Developer program, but that was just the start:
Swift gets better error handling with new version
A year has passed since Apple announced its Swift programming language. Objective-C is still more popular among developers, but Swift is really well-liked, according to Stack Overflow's most recent developer survey. Hoping to convince developers to start using Swift, Apple introduced version 2.0. Key improvements include better performance, a new error handling model, and the ability to more easily target older versions of iOS. Apple has also made changes to the syntax to improve consistency.
Swift will be open sourced and ported for other OSes
Apple's plan for increasing Swift's popularity doesn't just include language improvements. The company will make
Swift source code available under an open source license later this year. The source code will include the Swift compiler and the standard library. Contributions from the community will be accepted -- and encouraged, Apple promised. At launch, Apple intends to contribute ports for OS X, iOS, and Linux, it said. This push is a change of pace for Apple, but how committed the company is to cross-platform support remains to be seen. A further sign that Apple's approach to other OSes is changing is the availability of its new streaming service Music on Android.
Xcode also gets an upgrade
Along with Swift 2.0, Apple also made a beta of the Xcode 7 developer platform available for download. It includes Apple's IDE (integrated development environment), a Swift 2 compiler, and the latest SDKs for OS X, iOS, and watchOS. To help take advantage of the improvements in Swift 2.0, developers can use a feature that migrates Swift 1.2 code to the new version. Other improvements to help build better apps include energy usage tracking on a per-process basis, user interface recording and a streamlined mechanism for testing on physical devices. Apple hasn't forgotten about Objective-C developers: a new feature called Address Sanitizer helps prevent memory corruption issues hackers can take advantage of.
Now developers can build native apps for Apple's Watch
The Watch has only been on sale since the end of April, but Apple is already preparing watchOS 2, which should give a boost to developers. The biggest improvement is the ability