FileMaker 15 review: Evolutionary release with a new licensing program
Coming soon to an Android screen near you.
FileMaker for Android?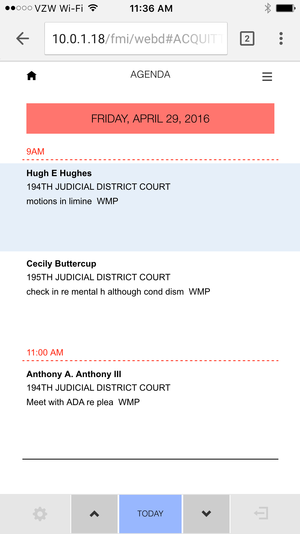 Look, ma, no installation! A FileMaker 15 custom app for attorneys, accessed in Google Chrome on an iPhone 6 Plus. Works equally well in Chrome 48 on Android devices.
A few versions ago FileMaker introduced WebDirect, a technology that allows users to access FileMaker databases in a web browser. Until now, WebDirect worked only on your desktop computer. And since FileMaker Go works only in iOS, that meant that there was no way to access a FileMaker database from an Android device. Well, on a smartphone or tablet running the latest version of either iOS or Android, you can now access a properly hosted FileMaker database without having to install FileMaker Go or anything else. Just open the database's web location in the latest versions of Safari or Chrome and you're in.
Making FileMaker apps available to Android users in Chrome is the most exciting thing about the FileMaker 15 release. Mobile browser support is available in iOS, too, but remember, FileMaker Go for iOS is a free download and provides a better experience.
FileMaker Pro and Pro Advanced
The old lodestar of the FileMaker firmament, FileMaker Pro, seems to be fading in brightness a bit, as more attention is directed to Go and WebDirect. But apps run in Go or your browser still need to be built in Pro, or better, Pro Advanced, and the old programs do get a few tweaks that will matter only to developers: undo finally works in the script editor (yay!); layout inspectors have gotten a cosmetic refresh; etc. And of course, FileMaker Pro and FileMaker Pro Advanced 15 provide necessary developer support for new features in Go like iBeacons, as well as providing the tools needed to optimize your apps or deployment in Go and/or WebDirect.
The one thing existing users of FileMaker might appreciate is the fact that the platform's file format (.fmp12) has not changed. Of course that just means you can easily open a FileMaker 12, 13 or 14 database in FileMaker Pro 15. It doesn't mean you can go the other direction. In other words, to take advantage of new features in FileMaker 15, you'll need to use FileMaker 15.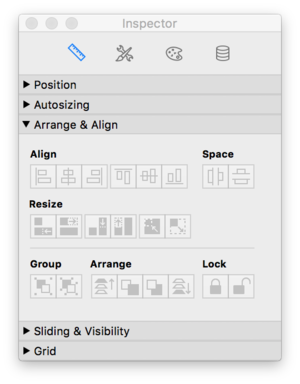 The layout inspectors in FileMaker Pro Advanced 15 (top) and 14 (below).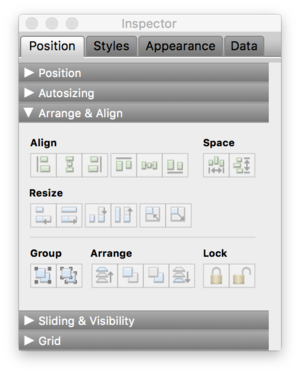 Server
FileMaker Pro still supports peer-to-peer sharing for a handful of other FileMaker licenses on the same LAN, but hosting your files in FileMaker is incomparably better in every way. Not only can your files be accessed by significantly more users when hosted by FileMaker Server, they will also be more secure, access will be faster, backups will be easier, various processing tasks can be performed by Server, and finally, FileMaker Server is necessary if you wish to access your files remotely in FileMaker Go or WebDirect. Using a FileMaker database without Server to host it is like living in Dallas without a car: You can have a pretty good time, but you won't be going anywhere.
Previous Page 1 2 3 4 Next Page