FBI v. Apple: One year later, it hasn't settled much
The brief but high-profile battle a year ago between the FBI and tech giant Apple over unlocking the iPhone of a terrorist never got settled by the courts. And that leaves the battle over surveillance v. personal privacy very much unresolved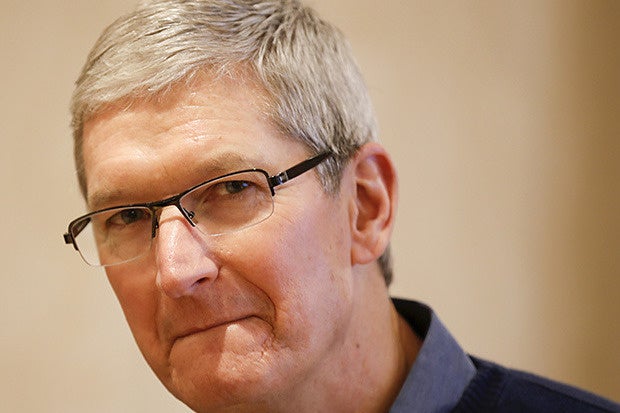 Did FBI v. Apple – the most high-profile conflict to date over government access to private, encrypted data – change the world of digital surveillance and personal privacy?
With the first anniversary of the court fight over unlocking a terrorist's iPhone approaching, the answer both from evidence and various stakeholders is: Not much – yet.
According to experts, it did not significantly increase law enforcement surveillance, but certainly didn't curb it. It did not lead to any major legal precedents, either through legislation or Supreme Court rulings.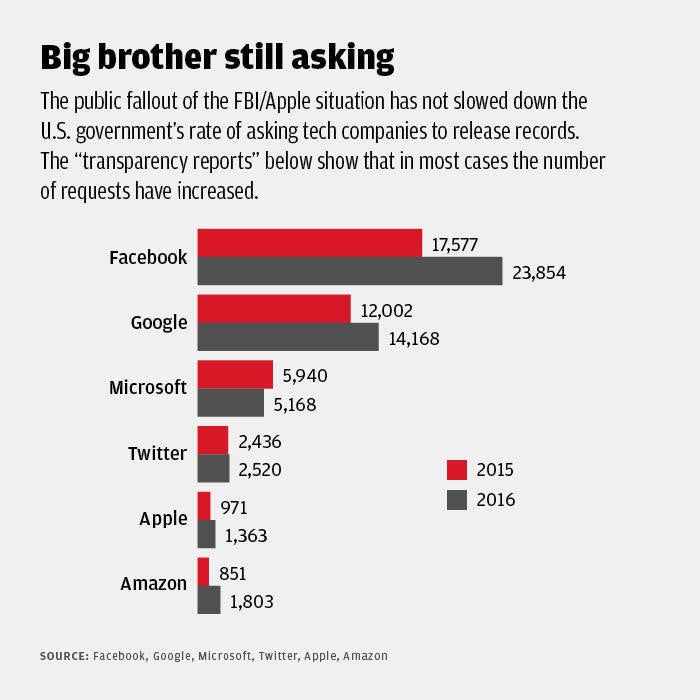 Some of those may be coming, however, possibly this year. Congressional committees have studied and reported on the issue. There is draft legislation focused on it in the works. There are ongoing conflicts – legal, legislative and philosophical – over whether forcing private firms to grant government access to data for criminal investigations or surveillance can be done without eroding personal privacy and civil rights.
Of course there is the arrival of President Donald Trump, who has not promised any executive orders on the matter, but did famously call for a boycott of Apple when the company refused to comply with the FBI demand.
And there is also the march of technology – as a number of experts have pointed out, there are dozens of messaging apps that use strong encryption, which could make creating a backdoor to unlock a phone somewhat irrelevant.
But at a minimum, the case intensified the debate over whether there is a way for competing privacy and government public safety interests to coexist.
Some have argued that firms like Apple can create backdoors that allow the good guys to access data, but prevent access by bad actors. Unfortunately, this isn't possible.
John Verdi, vice president of policy, Future of Privacy Forum
The obvious reason FBI v. Apple didn't set any precedents is that it never got legally resolved. Just before a scheduled hearing on the case, the FBI withdrew, saying it had found a vendor that was able to unlock the phone.
And in the view of some privacy advocates, that's unfortunate, because they think the FBI would have lost. Nate Cardozo, senior staff attorney with the Electronic Frontier Foundation (EFF), who called the FBI complaint "wild overreach," is one of them. He said the FBI knew its case was weak.
"The fact that the government pulled the plug on the litigation on the literal eve of the hearing speaks volumes about the strength of its legal argument. Instead of risking binding precedent on our side, the government blinked," he said.