Faraday Future's FF 91 is an SUV-shaped supercar with a lot of promises to keep
It'll park and drive itself. It'll get to know you and your preferences. What's unknown is whether it'll make it to mass production.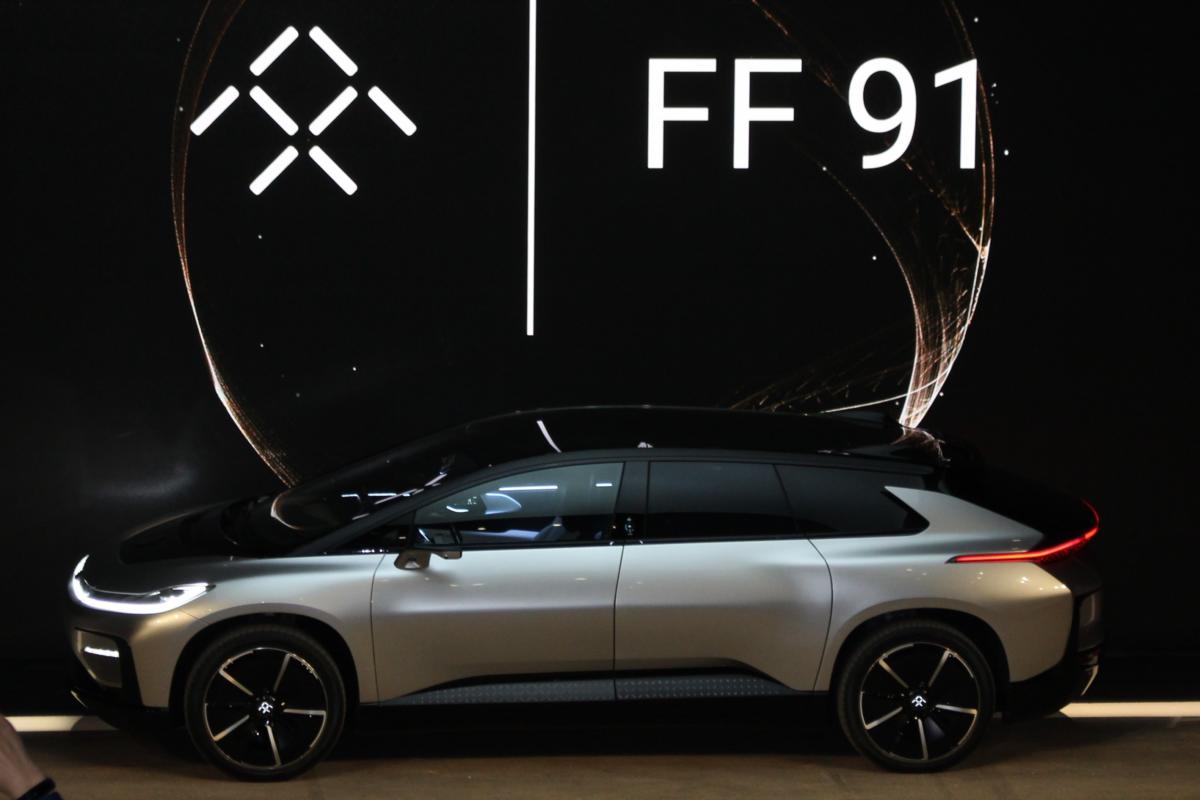 Faraday Future unveiled the FF 91, its first production EV, at CES in Las Vegas Tuesday night. Unlike the fantasy racecar at last year's show, the FF 91 (pronounced "nine-one") actually moved and drove—drove itself, parked itself, and did 0-60 in 2.39 seconds live onstage (with a driver). Also unlike last year's car, Faraday has plans for the FF 91, including the production of 300 limited editions in March and mass production sometime in 2018.
What was like last year's show was the raft of big promises. The FF 91 is "the first of a new species," said Nick Sampson, senior vice president of R&D and engineering. Sampson and other Faraday Future presenters heralded the FF 91's unparalleled intelligence, cutting-edge design, fast charging, and pure, raw speed. They even promised a mobility ecosystem where the car would provide connectivity, convenience, and customization to enhance the user's driving experience.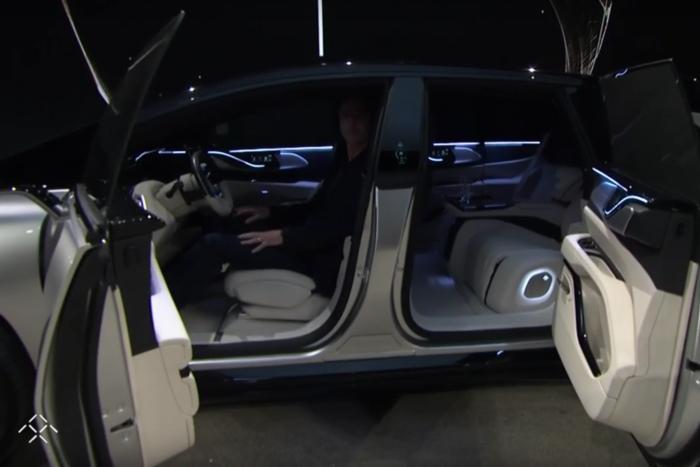 The interior of Faraday Future's FF 91 is designed to be luxurious, and customizable to the driver's and passengers' needs.
That's big talk from a company with known financial troubles, underscored by a recent, steady stream of executive departures. Key players remain, like Sampson and Richard Kim, the vice president of design. Still, it's hard to know what FF can realistically accomplish in a still-volatile EV market. Consider that Tesla, a far more established EV company, still struggles with financial and production problems.
Faraday Future's job on Tuesday night was simply to prove it has something real. It started by showing how the FF 91 could park itself, which it did live in the lot outside of the press conference.
The demo had its hiccups: The car took a long time to find the free spot, and as with other automated parking systems we've seen, it had to drive itself all the way past the parking spot to see it as empty, whereas humans can see the spot ahead and go straight into it.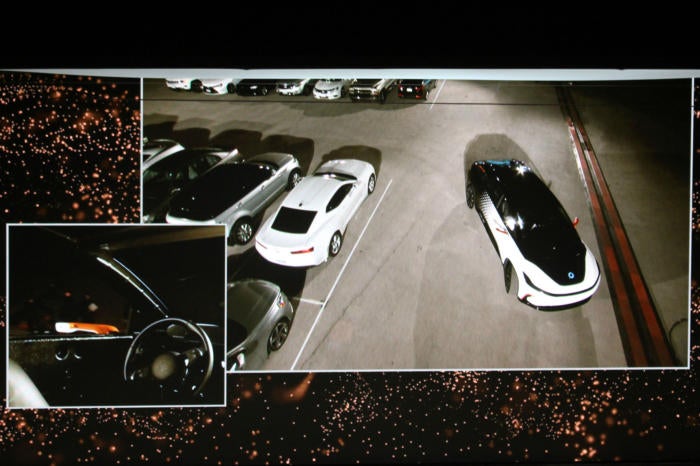 Faraday Future showed off the automated parking feature on the FF 91.
The FF 91 can drive itself because it contains a raft of sensing technology, far more than I've seen on any other self-driving car prototype: 10 front- and rear-facing cameras; 13 long- and short-range radars; 12 ultrasonic sensors; and one high-definition 3D LiDAR.
That LiDAR is distinctive for being integrated into the hood of the FF 91. Where other automakers are trying to hide this bulky component, Faraday Future gave its LiDAR a glowing blue circle to show when it's operating, and it can also rise out of the hood like a high-tech periscope.