Eight FinTech startups featured at Innovation Lab APAC Investor Day in HK
FinTech Innovation Lab aims to enhance fintech innovation and drive high tech job growth in APAC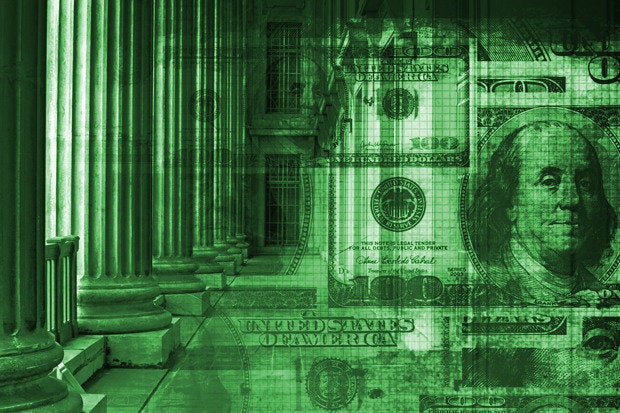 Eight FinTech startups demonstrated their products and services to dozens of bank, venture capital and technology executives at the third annual FinTech Innovation Lab Asia-Pacific (APAC) Investor Day.
Launched by professional services company Accenture in 2014, the FinTech Innovation Lab is a 12-week mentoring programme to enhance fintech innovation and drive high tech job growth in APAC. This year's Investor Day was held at Cyberport in Hong Kong.
They do so by connecting the startups with decision makers at some leading financial institutions, Accenture said in a press statement on 9 November 2016.
"We are increasingly seeing a willingness from financial institutions in the region to work with fintech startups to help address new challenges ranging from how best to adopt blockchain technology to how to maximise information technology (IT) efficiency," said Jon Allaway, Senior Managing Director, Financial Services, Accenture.
"The startups we are seeing typically have banking experience and understand the perspective of the banks or are passionate about a customer experience that they believe needs to be fixed. But it is their enthusiasm and laser-sharp focus on a specific area that gives them deep-dive expertise that makes them so valuable to financial services companies," he added.
The eight companies in this year's lab have spent the past 12 weeks receiving mentoring, product and business-development advice, and exposure to senior financial industry, technology and venture capital executives.
The eight startups include:
ChartIQ-provides securities-specific financial chart and data visualisation products in HTML5.
Its time-series based charting solutions provide charting and data visualisation. These can help investment banks, brokerages, trading platforms, and financial portals move from legacy technologies to the future of HTML5.
HedgeSPA-is a predictive investment analytics platform that enables investment professionals to tap the internet to improve their performance.
It combines forward-looking market scenarios to reduce portfolio and automates day-to-day portfolio management tasks. Users can gain access to cloud-based investment analytics that were previously exclusive and cost prohibitive.
KYC-Chain- uses biometrics, emerging technologies and blockchain to streamline onboarding processes and provide consensus on identity.
This enables front line sales and compliance officers to cost-effectively onboard and continuously interact with retail clients and other financial institutions in a secure, consumer-centric encrypted environment.
Lattice- has developed portfolio support software for investors, portfolio managers, risk managers and traders.
This Hong Kong-based startup's platform contains a view-driven portfolio optimiser and flexible portfolio analytics. This helps clarify investors' rationale for precise and quick decisions and implementation.
It helps to discover and precisely manipulate intentional or unintentional exposures, to commodities, currencies, sectors or even countries.
Privé Managers- is a integrated and comprehensive wealth and asset management platform powered by a proprietary bionic advisory engine.