Don't let a lousy worker experience cripple your customer experience
Marketing and digital teams have little trouble shaking free the budget to build new apps and software services for external customers. But what happens when a line-of-business manager asks for more money to upgrade workforce technologies to better serve internal customers?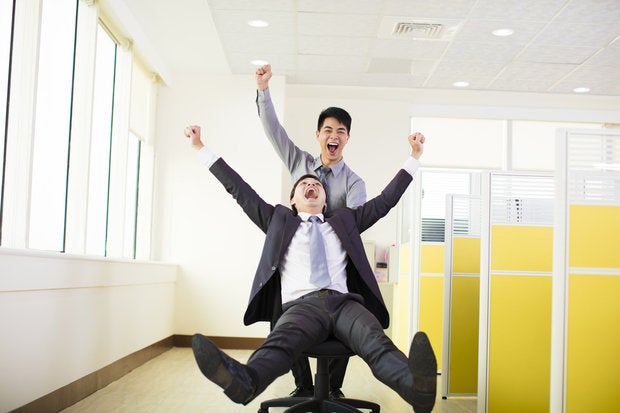 Companies have come to accept that the cornerstone of a digital transformation is augmenting the customer experience (CX), conceptualizing new mobile apps, website revamps and other services through the lens of their end users. Most companies also believe that a key to ensuring good CX is fostering a good worker experience (WX), or corporate infrastructure that keeps employees engaged and productive.
The hitch: Many companies lack the proper WX, including tools and processes employees require to build and maintain those digital products, according to Forrester Consulting research.
Roughly 80 percent of 450 business managers surveyed say they struggled to deliver a superior customer experience, with 29 percent citing organizational structures that prohibit them from delivering the intended CX; 28 percent saying workers aren't equipped to fix CX when they detect problems; and 26 percent say the business lacks the proper technology to support customers. Moreover, 87 percent of respondents say they are struggling to improve employees' WX because the issue isn't getting the attention of executive management, IT, HR or other functions empowered to pull levers. Rather, WX suffers from compartmentalized silos, haphazard funding and is often at the mercy of managerial changes and executive whims.
Those statistics need to change because a poor WX can trigger break downs in CX, according to Harry West, senior vice president of human capital management transformation services for consultancy Appirio, which commissioned the research.
Why worker experience is flagging
WX is suffering in mid to large enterprises because it is left in the hands of line-of-business managers with little to no experience governing such capabilities. If it comes down to a LOB manager asking for a better collaboration platform to empower WX versus a marketing manager asking for money to build a new digital platform for customers the CX wins. One reason is that there are very few metrics to prove WX improvements are working, West explains.
"Drawing the direct line between investment in worker experience and business outcome is hard because it's difficult to prove," says West, who advises companies on how to improve technology services and business processes for their employees. "So if you say 'give me $2 million to enable our workers better,' that's a tough decision because you're asking the CFO to trade that off against improvements to the customer experience."
It's a pronounced CX bias, buttressed by the CEO's belief in investing in tools and talent to support a customer-focused business strategy. To wit, a CMO or CDO rarely has trouble getting their supervisors to free up budget to build or buy new digital capabilities that will improve the customer experience, West says. Yet getting buy-in for new collaboration or salesforce technologies that "might" have a positive trickle-down effect on customer experience is a tough sell for LOB managers. Shaking loose cash to improve back-office capabilities that don't directly touch the customers, such as improvements to HR apps that allow employees to access information faster from a a mobile phone, is an even harder sell.