Developers still think Windows 8 has potential--if Microsoft steps up
If you're a developer, the Windows 8 platform is still ripe for an Angry Birds-style success story, though it's certainly still a risk.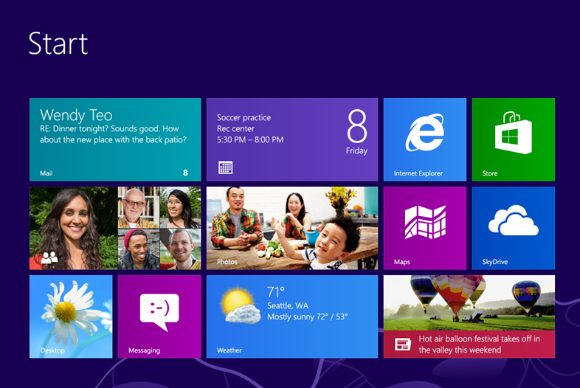 It's safe to say Windows 8 hasn't been the smashing success Microsoft hoped. After more than a year on the market and one major update, Windows 8 is just flirting with a 10 percent market share. That's higher than Vista or OS X, but dwarfed by Windows 7 and even (still!) Windows XP.
For developers, though, that might be a good thing. At the App Developers Conference Tuesday, a group of developers discussed why they're funding apps solely for the under-represented Windows 8 platform.
Claiming new territory
In large part it comes down to being first. "It's a buy-low situation. It's a good time to get in near the ground floor," said Neil Sorens of Zen Studios.
Kenny Rosenblatt of Arkadium agreed. "iOS and Android, those markets are so competitive, and here's a new option. It's easier to make your game get discovered."
"I think we're about three months away from a developer saying they're making a million dollars a month on Windows 8," said Rosenblatt. "Everyone is taking this wait-and-see approach," he continued, "but this is Microsoft. They have the money to throw at this problem, and they will succeed in the long term."
Still, Sorens admitted, "It's a little bit of a gamble."
"Comparing straight-up time since launch, [Windows 8] is very similar to Android," said Sorens. "There's a lot of downloads from a lot of people who didn't buy their desktop to play games, but now that they have it they're going to check out the store."
And in large part, it's Microsoft's fault.
Developers want more from Microsoft
Windows 8 is, "probably a couple years behind [other platforms] in terms of third-party support," said Sorens. Rosenblatt agreed, saying that the platform won't evolve until non-Microsoft payment options and ad platforms become commonplace in Windows 8 apps. Of course, that's a bit of a chicken-and-egg issue, since those tools might not appear until there are more developers and vice versa.
"Analytics systems and user acquisition systems are nonexistent," said Rosenblatt. "If you don't want Microsoft's support, you're basically [trapped] in a black hole. You're hoping Microsoft features you."
These third-party tools don't exist because, until very recently, Microsoft did not provide a means for those tools to exist. The recent 8.1 update does allow for third-party analytics tools, which alleviates a huge handicap for Windows developers who rely on this data.
Windows 8 is also, according to Sorens, much more stringent about app certification than iOS and Android. "It's closer to [video game] consoles in terms of difficulty for getting certified," he said. This dissuades smaller developers with fewer resources from jumping onto Windows 8 development.