CRM backups or audit trails? Yes, please
You'd think that either thorough backups of your CRM system or full audit trails would be enough to keep you out of trouble. Life should be so simple.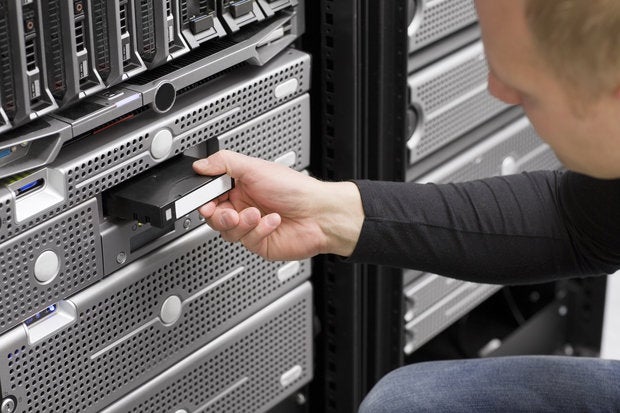 Like nearly any transactional system, usable CRM data backups are tricky because the data is always changing and dependent on coherency across several tables. Ideally, you'd fully quiesce the system and do a full backup every day, or enable the online backup. But with modern cloud systems and 7x24 customer access (via portals or mobile apps), you can't take the system down, and cloud vendors like SFDC don't provide a full backup more often than once a week. The situation with audit trails is different: they may reliably capture all the changes, but you may only be allowed to track a limited number of fields (the default in SFDC is 20 per object).
Yum ... delicious oatmeal you've got there.
Let's take a top-down view of the problem space and its use-cases to explore solution strategies for this kind of backup and archival data:
Disaster recovery/business continuity. Most enterprise SaaS vendors provide this as part of the service. They have the multiple operations sites and provide a system image with very solid availability numbers. They have lots of infrastructure behind the scenes to support this, but it is specifically designed for their own DR/BC needs, and customers can't access it for their own data loss issues. Even if you had all the metadata, data and system configuration information on your disks, you won't have access to the cloud software. So it wouldn't do you much good over the short run. For this use case, I recommend that you don't try to do it yourself; instead, buy more assurances from your cloud vendor.
File Insurance/ability to migrate/checkpoint full-system image. The serious cloud systems provide either data export tools or fast APIs to pull data. You might have to upgrade your version or pay for extra API calls, but these methods really work. There are a dozen different tools and strategies available at moderate cost for SFDC. The classic approach is to run some tools in the middle of the night daily or on Saturday; the data may have a few updates during your backup cycle, but the metadata almost surely won't. That said, in SFDC the API and tools for pulling data are different from the ones you use for metadata. And there are a couple of key tables that aren't available at all via the API. If you're completely fixated on getting a faithful reproduction of the entire system state, you'll need to buy a Full Sandbox and refresh it as often as it will let you.
Unfortunately, that's once a month so if you want weekly, absolutely complete backups you'll need to buy four of them. A refresh of a big system may take a day or more, so make sure to start the process as soon as things slow down on Friday night. Even with that, there are a couple of hidden tables that aren't faithfully reproduced and you'll have to do some additional manual steps. There's a cost for this perfectionism be prepared for sticker shock.