Cortana takes the spotlight as Microsoft updates Windows, Windows Phone, Office
Microsoft opens its Build 2014 conference by announcing everything from a rebirth of the Windows Start menu to universal apps.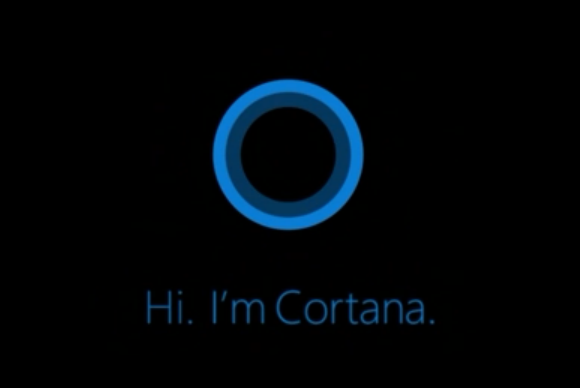 Microsoft made the most of the kickoff to its Build 2014 developer's conference, stuffing the three-hour keynote with news both expected and completely surprising.
What everyone expected: Microsoft executives announced the new Windows Phone 8.1 software and an update to the Windows 8.1 operating system.
What no one expected: a new, Windows 7-style Start menu for Windows 8, which will be launched as a free update.
If there was a theme, it was a simple one: universal Windows, or the ability for users to experience the same look and feel of apps across phones, tablets, and PCs—and for developers to be able to easily craft apps for all three platforms. Executives showed off those new "universal apps"—one of which will include a touch-based version of Office.
Nokia's Stephen Elop guest-starred, announcing three new Lumia phones, including an international version of the Nokia Icon. And Microsoft's new CEO Satya Nadella closed, answering preselected video Q&A from developers.
That's the short version. Now let's dive into the details.
Windows Phone 8.1's ringer: Cortana
Windows Phone needs help even more than Windows 8.1. It arrived Wednesday in the form of Cortana, Microsoft's new digital assistant. Right now, Cortana is a beta app, launching just within the United States. But her mission is clear: to become your indispensable personal assistant. And if she can knock down Siri a peg or two along the way, all the better.
According to Joe Belfiore, corporate vice president of Microsoft's operating systems group, Microsoft met with many personal assistants to find out what made them good at their jobs. They said they tried to get to know their employers, what their quirks and preferences were. Cortana will do the same, Belfiore explained, by doing her homework. "Because she's powered by the Internet, you could say that she knows everything about the world," Belfiore said. "But because she runs on your Windows Phone, she also knows everything about you."
Cortana will get her own Live Tile, Belfiore said, and will replace the search function on your Windows Phone. Cortana can take notes, send reminders, know the places you frequent (including your home and work locations), and so on. Reminders, notes, alarms, and places are all supported—but so are applications like Twitter. Cortana even has a "Notebook" for tracking certain user interests, including an "inner circle" of favorite users. "Quiet hours" can block notifications, but the "inner circle" can break through for an emergency.
Google Now is another target of Cortana's capabilities. Like Google Now, Cortana can read your email (with your permission) and track your flights. Cortana appears to be slightly better than Google Now at handling a schedule, by managing conflicts and reciting your appointments for the day.