Convert almost any entertainment file to another format with free Adapter
With so many devices and so many operating systems, being able to easily change a file format is a necessity. Free desktop software Adapter fills this need in most situations.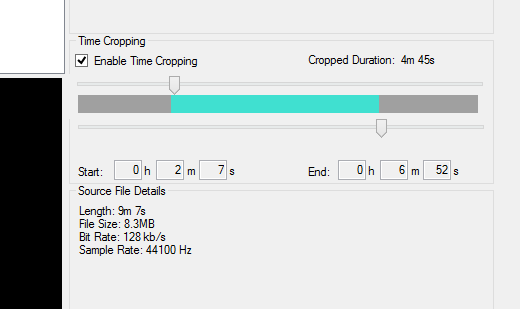 If you are using Adapter to make an iPhone ringtone, you can use this cropping tool to get the right length of file.
The final feature Adapter offers is a lightweight browser which you can use to go to YouTube and download videos directly to your Adapter installation. From there you can download as a video or extract the audio. Even though Adapter told me that the browser was "outdated" and "no longer supported," it still worked perfectly fine.
The only real con that was readily apparent was that trying to convert MP4 files resulted in the app crashing. It seems as if Adapter doesn't like converting MP4 files at all. The developer maintains however that this should not happen, and was unable to replicate the problem.
If you were planning to use Adapter for converting MP4's, and you encounter the same problem as I did, there's an easy fix: Use SUPER instead, which converts MP4 files to AVI in a flash.
There are lots of file converters on the market, some good, many bad. Adapter definitely firmly falls into the good column and is worth using, especially considering that it is free. You can't argue with that.