Completing the data centre revolution with SD-WAN
Companies need to enter new markets and grasp new opportunities fast
This vendor-written piece has been edited by Executive Networks Media to eliminate product promotion, but readers should note it will likely favour the submitter's approach.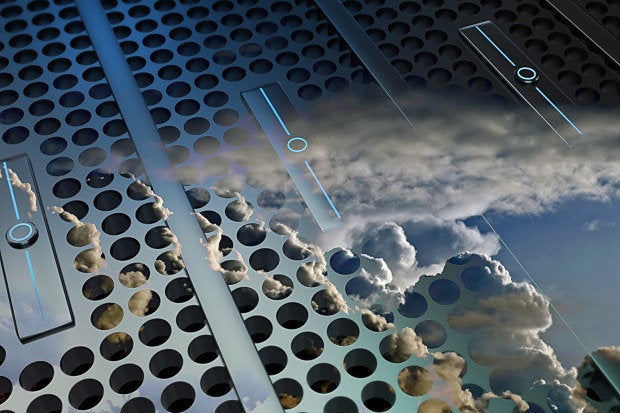 If I had to name one key to success in today's business environment, it would be speed. Speed in decision making, speed to manufacture, speed of information flow, transaction speed, the list goes on. And underpinning all that, the speed at which a company is able to enter new markets and to grasp new opportunities.
For a modern organisation, one with either global connections or aspirations, and focused on hiring the best people to make the best product, the IT infrastructure and data centre - where the knowledge base and applications at the heart of its business lies - must not be a weak link that impairs growth.
Already, current trends in storage - flash technology and cloud computing - are creating seismic shifts in the data centre from both a technology and paradigm perspective.
Providing significant boosts in performance when compared to traditional spinning disk, it is no surprise that IT consultancy 451 Research found that 90 percent of enterprises use flash storage in their data centre, thanks in no small part to lower cost points, easy manageability and higher densities.
Similarly, the move towards cloud-based computing has compelled a rethink of how multinational corporations organise their data infrastructure and business applications. After all, the use of public internet infrastructure for mission-critical activities as well as the trend towards smaller, but more geographically distributed data centres goes against the grain of a traditional model where the most important applications and data are usually hosted within a few large installations and make use of MPLS (multi-protocol label switching) technology and dedicated private links to connect users to applications over the wide area network.
While functional and secure once provisioned, the complexity of MPLS brings with it two main pain points - high set up costs and lengthy set up times. This makes it less than optimal in a marketplace where efficient speed is imperative, and it has continued to remain popular only because the internet broadband infrastructure seems to lack the scalability, reliability and security needed for business-critical data.
Bridging the WAN gap
But now, with the advent of SD-WAN (or software-defined wide area network) in recent times, organisations may well find it feasible to take full advantage of the public internet and a distributed infrastructure.
As a technology, it simplifies the management and operation of a WAN by decoupling the networking hardware from its control mechanism, and provides a software overlay that make internet links perform as well as private circuits, dramatically lowering bandwidth costs.