Comcast's new streaming service is not as terrible as you might think
Heaven help me; I'm about to defend Comcast.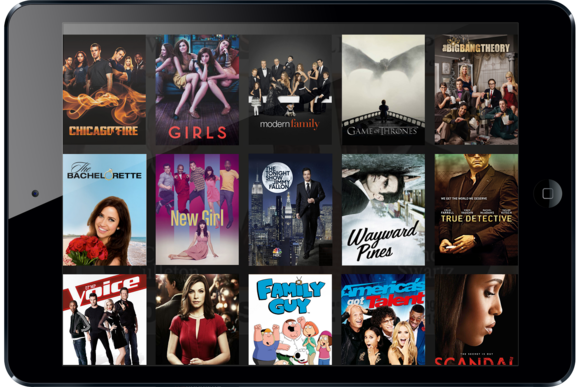 Heaven help me; I'm about to defend Comcast.
Like most tech pundits, my first reaction to the forthcoming Comcast Stream online video service was to laugh. While the package of streaming HBO, broadcast channels, and Streampix video sounds reasonable at $15 per month, it's lousy with restrictions that seem designed to uphold the status quo.
For instance, live streams won't be available on connected TV devices such as Roku and Apple TV, nor will they work outside the house. Comcast has also deluded itself into thinking the new streaming plan will lure people back to expensive bundles, which makes this whole endeavor seem even more comical.
But the more I think about it, the more defensible Comcast's plan seems. At worst, Comcast Stream is a standalone HBO subscription with extra features at no extra charge. At best, it's a slow step towards undoing everything that makes cable TV so repugnant in the first place.
HBO with benefits
Putting aside the bizarre restrictions--which Comcast is apparently hoping to lift over time--Comcast Stream is a better deal than HBO Now, the much-ballyhooed standalone streaming version of HBO that launched a few months ago.
Both services cost $15 per month and offer full access to HBO's on-demand catalog on phones, tablets, computers, and connected TVs. But while standalone HBO subscribers must use the HBO Now app, Comcast subscribers can use HBO Go, a separate app designed for cable subscribers. The apps are functionally identical, but HBO Go currently works on a wider range of devices, including Xbox consoles and Roku streamers. Comcast Stream also offers a live HBO feed through phones and tablets, where HBO Now has no live feed at all.
In this light, Comcast Stream's other features are just icing. Broadcast channels are nice to have if you don't get good antenna coverage, even with the restrictions on TV and out-of-home viewing. Comcast's Streampix movie service is forgettable on its own, but it could be a fine bonus for people who signed up primarily to get HBO.
Subscribers can also use on-demand network apps such as Watch ABC and Fox Now to work around Comcast's restrictions. Those apps include full episodes of TV shows the day after they air, even on set-top boxes such as Apple TV, Fire TV, and Roku.
Again, all of this is for the same price as HBO alone, so it's hard to argue that Comcast Stream is a bad deal unless you also believe HBO Now is a royal rip-off.
Goodbye, legacy cable TV
As some in the tech press have pointed out, Comcast Stream doesn't seem as cheap as Comcast's existing TV + Broadband package, which includes HBO, broadcast channels, and Internet. As Recode notes, Comcast sells that bundle for $45 per month in its home market of Philadelphia, while broadband plus Stream would cost $82 per month in that same market.