CIOs key to bridging the IT/OT divide
The convergence of IT and operational technology provides a prime opportunity for business-minded CIOs to shine.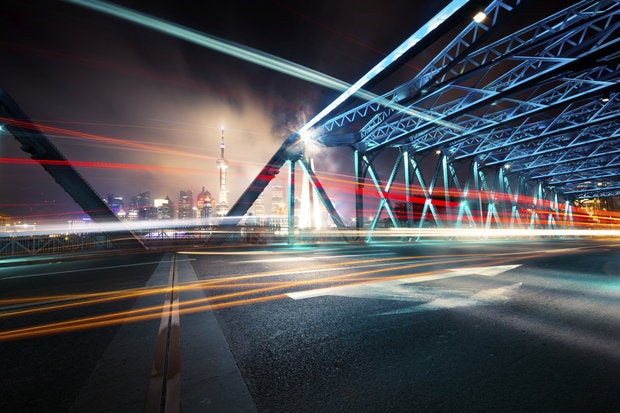 For years, operational technology has been a world of its own, set well apart from IT. OT-dominated industries such as healthcare, transportation, and manufacturing have traditionally upheld a clear line between the domains of OT and IT. That's about to change significantly.
Thanks to the rise of the Internet of Things (IoT), analytics, and cloud computing, OT and IT are converging and creating unique opportunities for companies and IT leaders alike, says Guido Jouret, chief digital officer of ABB Group. Here, digital transformation is paving the way.
"There are so many technologies coming from the pure IT side that are extremely relevant in the industrial space," Jouret says. "When you're already solving an automation problem with robots or process automation systems, the amount of stuff you need to know is pretty amazing. A lot of our business units are pretty keen to get some help."
And as IT steps up to tackle OT problems and opportunities, the CIO's role will transform and expand.
Let's get digital
Research firm Gartner first discussed this potential shakeup of CIO responsibilities in its 2011 report "IT and Operational Technology: Convergence, Alignment and Integration." In it, Gartner saw CIOs shifting their roles from "leading the IT delivery organization to leading the exploitation of the business assets of processes, information and relationships across all technologies in the enterprise." CIOs, Gartner suggested, would have broad impact on businesses that have traditionally viewed IT as a support silo.
"The intersection of IT and OT changes the relative importance of IT management disciplines for the IT organizations concerned. CIOs and other IT leaders need to evaluate and realign their roles and relationships to maximize the value of converging IT and OT," Gartner's Kristian Streenstrup, research vice president and Gartner fellow, said at the time. "CIOs have a great opportunity to lead their enterprises in exploiting information flows from digital technologies. By playing this role, they can better enable decisions that optimize business processes and performance."
That still holds true six years later, Jouret believes, though the struggle to realize that opportunity remains.
Jouret's perspective is unique. He spent the early part of his career as Cisco's IT director for Europe, Middle East and Africa (EMEA), with a turn as CTO of Emerging Technologies at Cisco and CTO for Nokia before landing his current role as CDO at 126-year-old Swedish-Swiss multinational ABB Group about nine months ago.
Based in Zurich and with revenue of $33.8 billion in 2016, ABB is a provider of robotics, power, and automation technologies. It has 135,000 employees worldwide and has been expanding its U.S. operations at a rapid clip. Most of its 20,000 U.S. employees are on the east coast, but Jouret is based in the company's San Jose location with about 200 other employees that focus on smart software for energy grids, machine learning for robotics, sensors that can detect methane gas and other emissions, and wireless communications.