Cinnabon seeks customer insights to boost stickiness
The Bakery chain is piloting iPads, Apple Pay and cloud software in several stores, as part of a digital refresh to bolster the Focus Brands property's fortunes. The systems will funnel data into a data warehouse, ostensibly to generate consumer insights. But the company president says questions loom.
Focus Brands' data plans are more ambitious for 2016. The company plans to tuck data from its properties' transaction systems into a data warehouse system, comprised of Microsoft's SQL Server and Power Business Intelligence applications, running on Microsoft's Azure cloud platform, says Focus Brands CIO Michael Verdesca. Focus Brands' data scientist will generate consumer insights from the transactional data. They're also trying to correlate the impact of adverse weather and social media sentiment to brand sales.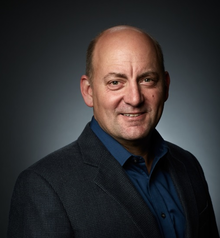 Focus Brands CIO Michael Verdesca.
"My team works very closely with [the data scientists] to figure out how we can get them the data and the tools so they can figure out what's going on with the business and learn what we can do with all of this data," Verdesca says. He says data-driven insights will help the company make better connections with consumers.
Cinnabon ponders loyalty program with iPads, Apple Pay
Just how valuable this data is unclear, particularly for Cinnabon, which unlike Starbucks does not boast many customers who return at a high frequency. Guith says the company is considering ways in which a loyalty program could work inside malls. But it will require some creativity beyond the standard retail store loyalty practices.
It doesn't make sense for Cinnabon to introduce an application to incentivize customers to keep coming back, Guith says. "Apps are like cards in your wallet -- you only want so many." Having mall-based locations also rules out beacon-based technologies, as too many like offers in close proximity can drain its battery in quick order. He says a targeted offer, based on a customer's purchase history and prompted by a Cinnabon cashier at the point of sale, makes more sense to foster loyalty.
Guith says he suspects that implementing an Apple ecosystem, including iPads and Apple Pay, which allows contactless payments via iPhones, putting the company in a good technical position to build such an ecosystem. In fact, he met with Apple and Revel last week to discuss such a solution. "We know we need to do it … but how do we do it?" Guith says, of the loyalty system.