Can AI solve information overload?
In some ways, artificial intelligence – in the form of automated features within popular applications – is already helping us combat info-glut. Those small steps are leading inevitably to a future in which we'll all rely on AI for daily assistance with mundane tasks.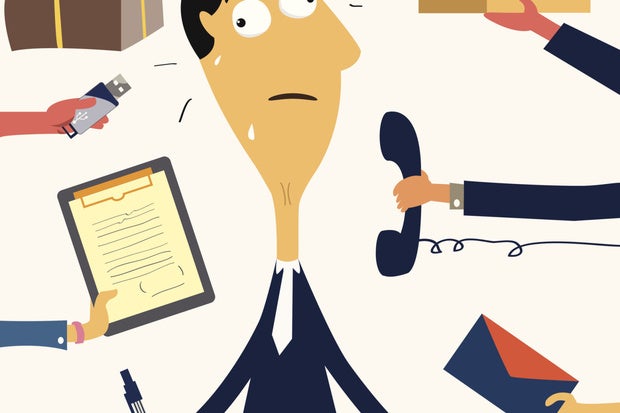 You walk into your office and click a button to login. A screen pops up showing your tasks for the day, but you notice some subtle changes. Because your task management app is connected to the computer systems in your car, it knows you're running late. That task due before lunch is going to have to wait, because you have a meeting with the board in five minutes.
You decide to check your email. With one click, you weed out all of the messages that aren't important and see only the people who are important to you. No need to reply. Your email app reads the messages, syncs with your scheduling system and task list, and automatically responds using your tone, information culled from other apps, and your task load.
In many ways, these automated features are already starting to help us combat information overload. Yet there's an incredible amount of work still being done to help us become even more productive, offload highly repetitive tasks like answering email and tweaking a schedule, and focus on mission-critical topics and strategic decisions.
To witness some of the best machine learning in existence, just use the Google app. When you ask a question, you can engage in a conversation. For example, if you ask "what is the weather like in New York" and then ask "What will it be like next week" the app will understand you. The Google app also lets you inquire about traffic delays, set reminders and make calls.
Artificial Intelligence is strictly defined as a machine thinking with intelligence. Maybe having an auto-reply feature for email or a weather or traffic bot doesn't seem like AI, but in the near future, machine learning will give us a reprieve from the digital chaos we're all fighting against.
Productivity software meets AI
Some of the recent advances in productivity software look like baby steps in AI programming. Yet, they point to a future when "thinking machines" will actually remove some of our daily stress and free up time for us to focus on more important things. One of the best examples of an incremental improvement is Google Inbox, which now has a Smart Reply feature. When you use a mobile device, Inbox will pop up a few automated messages. For example, if a colleague asks if you can meet later in the day, Smart Reply will give you a few options to respond yes or no. Or, if someone asks you a question, you can pick a reply like "I will find out" and click send.
It's a small step, but Google is using machine learning to understand what the email sender wants. In the near future, Smart Reply could handle more complex messages by noting how you typically reply to a request (say, you never want to meet before 10 a.m.) and respond for you.