Camera app makers tap into RAW power with iOS, and look forward to dual lenses
Developers behind several popular, well-reviewed iOS camera apps eagerly incorporate short-term photo enhancements and anticipate more to come.
Manual app developer William Wilkinson says one RAW limit he found in updating his app is that iOS's built-in filter to render RAW is "a little soft—it's not decoded as well as the equivalent JPEG." He hopes to add lookup tables (LUTs) in the future that would improve on that, but it may be impossible within the current iOS framework.
Nicolai Bönig, the communications director at Cocologics, maker of ProCamera, says the company's wanted to get a version that supports RAW and wide-color update out as soon as possible, but they plan to investigate the format much further in future releases. The initial ProCamera 10 release, which will work only in iOS 10, excludes RAW from a few of its custom shooting modes, like HDR and low light. But Bönig says developers are eager to dig into the intricacies of Apple's DNG.
App developers vary in how RAW files will wind up in the iOS Camera Roll. Manual offers an option for RAW or RAW and Apple's normal JPEG, and writes both automatically and immediately to the Camera Roll. ProCamera's upcoming version offers RAW only, but saves to the Camera Roll. Lightroom has a DNG button that enables RAW shooting, but retains the DNG only internally; all sharing and exports are as a JPEG, although it can sync the DNG via a Creative Cloud account. Other apps' choices are still evolving.
Two great shots in one
By default, the iPhone 7 Plus will fire off both cameras for every shot and deliver a single JPEG image. At the keynote, Phil Schiller, Apple's senior vice president of worldwide marketing, discussed the synthetic zoom range between what Apple is calling 1x (wide angle) and 2x (telephoto). Intermediate zooms are calculated from both captures to produce a crisp result.
Apple didn't mention then, however, what it describes in its programming documents: many images may involve some kind of computational photography, akin to HDR but using two or more simultaneously captured, different focal-distance pictures. Apple notes the iPhone 7 Plus supports "automatic switching between cameras to obtain a higher quality image for the current combination of zoom factor, light level, and focus position."
Camera apps that shoot RAW can bypass this automatic mode and produce their own derived images, and the new A10 Fusion processor and the 7 Plus's 3GB of internal memory should provide the cycles necessary to preview and render relatively complex possibilities.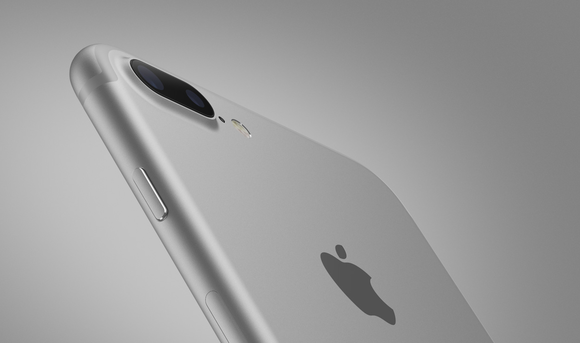 Once camera-app developers get their hands on the iPhone 7 Plus, watch out.
App developers haven't had time yet to absorb the implication, and none I spoke with had advance access to an iPhone 7 Plus. They're all eager to get their hands on one and start understanding the full impact.
Previous Page 1 2 3 4 Next Page