Camera app makers tap into RAW power with iOS, and look forward to dual lenses
Developers behind several popular, well-reviewed iOS camera apps eagerly incorporate short-term photo enhancements and anticipate more to come.
The iPhone 7 Plus will deliver images from both its wide-angle and telephoto lenses simultaneously in RAW shooting mode, opening up huge post-processing possibilities for app developers.
The iPhone 7 and 7 Plus and the 9.7-inch iPad Pro will also gain the ability in iOS to handle Apple's wide-color gamut, introduced with models of the iMac. Known as P3, and used in the film industry for cinematic color, the wide-color gamut includes about 25 percent more hues than the sRGB colorspace that's effectively become a consumer and professional standard for all devices outside of film and video.
P3 better represents intense aspects of red and green that are missing, and thus compressed to fewer hues in sRGB; orange is especially underrepresented. iOS 10 revised all its image-processing pipelines to support P3, which requires more bits per color channel to express than sRGB as well.
RAW-ring to go
The makers of many camera apps spent the summer contemplating what an imagined but unknown two-lens iPhone might mean, but focused their practical work on having updates ready or nearly ready to go that worked with RAW and wide color.
John Casasanta, the founder of tap tap tap, which makes Camera+, says its approach will add a special RAW "lab" inside the app, instead of pushing RAW images into the current workflow. The app will preserve the original RAW file and allow exporting in multiple formats, including a 16-bit-per-color-channel TIFF to preserve wide-color gamut data. "We're putting some fairly extensive support inside there to do a lot of editing on RAW photos, to make them look as good as possible," he says.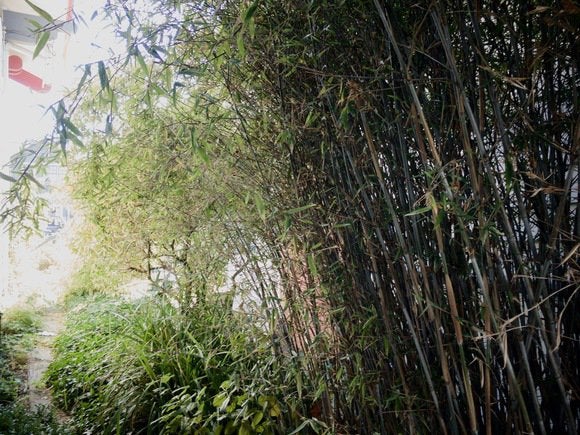 This scene was shot with the Manual app and then adjusted using similar settings in Photos for OS X. The RAW image (above) could be adjusted to retain a more full tonal balance and detail; the JPEG image (below) remains blown out in highlights. Click the images to enlarge.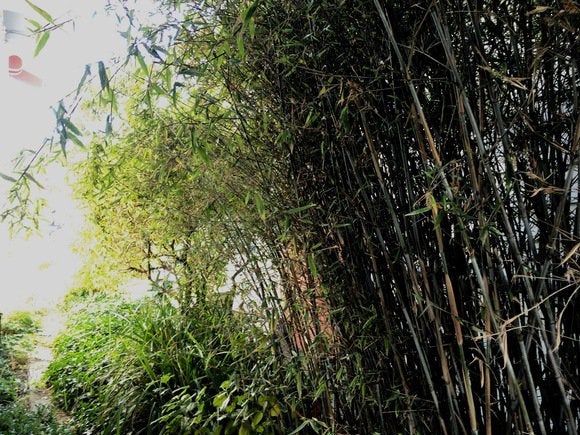 Casasanta believes most of the app's users will either capture only and edit elsewhere or capture and edit together. He doesn't think people will both edit in Camera+ and then take the high-color-depth TIFF or original RAW and re-edit or start from scratch again.
He notes an interesting issue with RAW versus JPEG capture: One mode allows both to be captured simultaneously, but the two images might not be identical. He says Apple applies a variety of algorithms that can lead to the camera taking multiple pictures (as with a high-dynamic range or HDR image and potentially when monitoring image stabilization) to create a JPEG, but will only retain one RAW image. "The RAW photo in those instances when they do something is the photo taken at one point in time," he says.
Previous Page 1 2 3 4 Next Page