BLOG: How to outsource your app development
Working with outside contractors can be challenging. Here's how to get great results from freelance developers and hired agencies.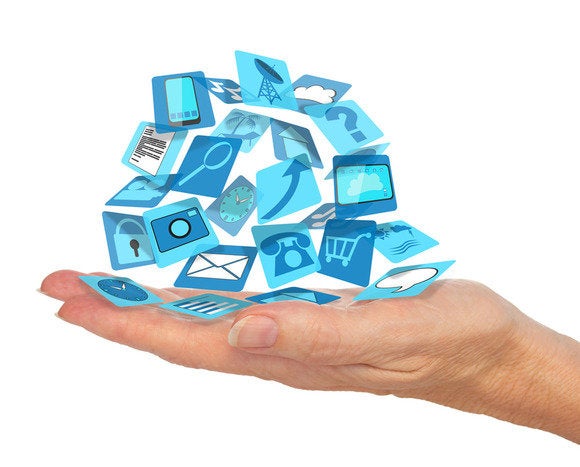 Want a custom app or site for your business, but don't have the skillset to pull it off in-house? There's no shortage of dev contractors out there to help you, but choosing the right one can be nerve-wracking, and getting optimal work from outside help isn't always easy. In this article, we'll explore the most common ways things can go wrong with outsourced dev projects and what you can do to ensure the best possible output from your contractors.
You deserve great work from anyone you hire, and the overwhelming majority of developers out there live to deliver great work for their clients. Sometimes, though, the process just breaks down. Even assuming you've hired a genuinely talented contractor to build your app, a lot can go pear-shaped on the road to project completion. This is true of any kind of contractor relationship, of course, but it's a particular concern for creative projects like app development, where subjective perceptions of how things are and how they ought to be leave lots of room for mismatched perceptions and misunderstandings.
How it should go
In an ideal world, your developer would be both a skilled technician and a trusted advisor, knowledgeable about the wide world of software engineering and attuned to the needs of your business and the demands of your specific project. He or she should quickly and confidently guide you through the process of scoping out your app and then communicate clearly throughout the development process while steadily hitting established deadlines as your app takes shape.
In broad strokes, the process of creating your custom app should look like this.
Discovery
Scope Alignment
Development
Revision
Shipping/Production
In the Discovery phase, you'll communicate your goals and expectations, and your developer will work to build a clear understanding of what it is you want to accomplish, what's most important to you, what's optional, and what you're expecting to see at the end of the project.
Once you've communicated all of your expectations, it's time to capture a clear picture of the project's scope. Scope is the full range of your app's features and capabilities. For most projects, you'll have a set of lists and diagrams describing the scope. For instance, a list of itemized features, a diagram depicting the way the app will work. Perhaps some mock-ups of the app's various screens. This is the point at which you and the developer come to an agreement about what it is that's going to be built.
With discovery and scope out of the way, it's time to start coding. Depending on the complexity of the project, this can take anywhere from a few weeks to several months, and may involve just one programmer working alone or could involve many engineers working in teams to create specialized components of your app. For a small project, expect to work with one developer, and perhaps a designer (to build the graphical interface for your app).