Big data projects on the rise (but data use could be better)
Companies putting big data initiatives in place report positive results, but most also say their business could improve by making better use of that data.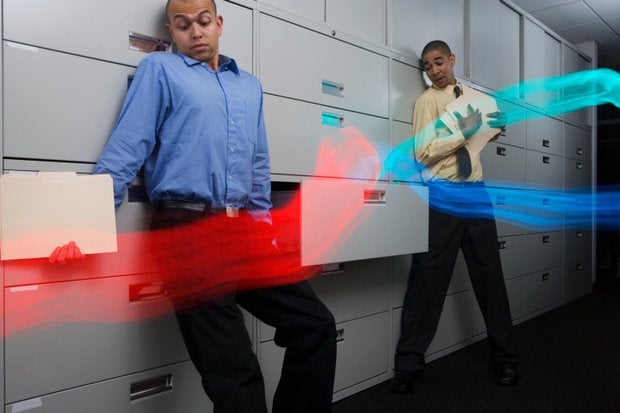 The good news it that about half of U.S. companies say they now have some form of big data initiative in place, according to a recent study. The bad news: Few have managed to reach their data-related goals.
"The amount of data crossing the wires and airwaves is mind-boggling," says Seth Robinson, senior director, technology analysis, with the nonprofit Computing Technology Industry Association (CompTIA) trade association. "So while individual pieces of a holistic data solution may be improving, these individual pieces are not yet integrated in a way that drives ideal results."
CompTIA surveyed 402 U.S. business and IT professionals online in September and October 2015 to support its Big Data Insights and Opportunities report. It found that 51 percent of respondents reported having a big data project in place today (up from 42 percent in 2013) and another 36 percent reported they were in the project planning stage.
While Robinson conceded there may some "big data washing" going on in that number, he says the net result is companies are moving forward with data initiatives and seeing results: A net 72 percent of companies said their big data projects have exceeded expectations.
"Some companies may be calling their data management 'big data' regardless of the size of the data," Robinson says. "It's becoming the catch-all phrase. But if companies are taking steps with data management, then they're doing the right thing."
"A really high number of companies said they were seeing benefit out of it," he adds. "You can really get a sense that utilizing data correctly in today's business environment is something that pays dividends."
Are we there yet?
A significant number of respondents, 31 percent, said they are exactly where they want to be in managing and using data (up from 18 percent in 2013), but the sentiments varied depending on the respondent's position in the company hierarchy. Only six percent of business unit workers felt their organization was where it needed to be with regard to data usage, compared with 42 percent of executives and 31 percent of IT employees.
Robinson's takeaway is that the business line need for actionable data insights is not being met, even if it's improving in other areas of data management.
In all, 75 percent of companies agreed their business could be stronger if they could harness all their data — a percentage that has remained consistent across multiple years of this study.
Further, 75 percent of companies said they should be more aware of data privacy issues, and 73 percent felt they need better real-time analysis. While the holistic data solution may be improving, these pieces have not yet been integrated to drive the ideal results, Robinson says.