Colleges and universities are sifting through reams of data in search of ways to bolster graduation rates.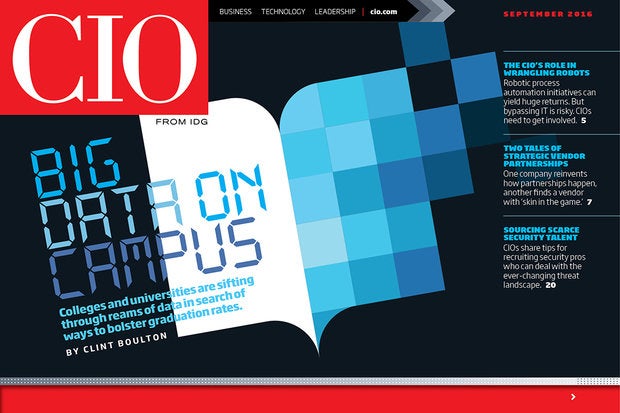 Facing federal and state pressure to raise retention and graduation rates, dozens of colleges and universities are developing analytics tools to help students make better decisions about everything from courses to social activities.
Purdue University has notified its 7,300 incoming freshman about a new web application that could help them better acclimate to life on campus. Administrators at the West Lafayette, Ind., school view the software as a critical tool for an institution whose graduation rate hovers at around 50 percent.
Called Forecast, the software is designed to anticipate the danger of students performing poorly by analyzing the time they spend in class and on campus, as well as how often they access coursework. "We're looking at how student engagement is impacting the overall prediction of success on campus," says Brent Drake, Purdue's chief data officer, who's leading the initiative.
Analytics as a salve
Purdue is one of dozens of institutions of higher-learning, from private colleges to large public universities, that are turning to data to improve their student retention and graduation rates. The national average six-year graduation rate for students attending four-year schools is about 54 percent, according to the National Student Clearinghouse Research Center. Poorly performing schools post percentages in the low 30s, and the average of higher-performing institutions is around 70 percent. At 51.5 percent, Purdue is in the middle of the pack.
"There's a real issue in retention and graduation rates," says Glenda Morgan, a Gartner analyst who tracks the use of analytics and other technologies in education. "Data is seen as one of the solutions to that, and that's one of the big drivers for adopting learning analytics."
Purdue sees a potential salve in Forecast, which prompts students to take corrective action before they fall behind. Parsing aggregate and anonymized data generated by the behavior of former Purdue students, the software can, among other things, generate bar charts that illustrate the dangers of waiting too long to register for classes and the benefits of getting involved in activities early.
For example, Purdue found that students who register for a class before it starts post an average GPA of 2.95, with significant drop-offs to 2.65 for those who register one to seven days after class starts and an average of 2.52 for those who wait three weeks to join a class. "Past the two-week mark, GPA falls off a cliff," Drake says. "You're behind on everything."
Of course, common sense could lead to the same conclusions: Students who join classes late have to scramble to make up assignments, end up joining study groups late and just generally don't have enough time to acclimate to their environments.