Avoid the mouse trap: Old habits wreck new tech
Powerful new UIs are becoming desirable and necessary. But how do you get people to use them?
Back then "business customers" were enamored of keyboard-centric phones from Blackberry and others, and typing on a physical keyboard was an all-day obsession.
Fast-forward to today. Blackberry is on the ropes, and all-screen phones rule the world.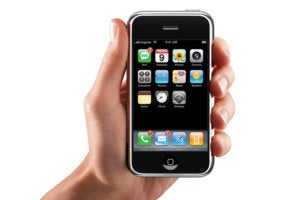 Apple facilitated and accelerated this necessary UI habit change by sheer force. It made an appealing phone, and had the discipline to block third-party keyboards in the early years. If you wanted to use an iPhone, you had to use the on-screen keyboard and couldn't use a physical one.
Within a year after the iPhone shipped, the grumbling stopped and everybody got used to on-screen keyboards.
Apple is trying again with the iPad. Even as it touts the iPad Pro and iOS 11 as a good-enough combination to be "better than a computer" and ideal for professional and business use, it still deliberately blocks third-party mouse products.
Android tablets supported mice right from the start. And many iPad users want a mouse. But Apple's long game is to transition users to multi-touch interfaces -- within three years, iMacs will look a lot like Surface Studios -- and so they're using the iPad mouse block to break the mouse habit among users.
Apple demonstrates the fastest and surest way to get large numbers of people to stop using an old, outdated interface and start using a new one: By simply removing the old one and preventing people from using it.
As we enter the thrilling new world of A.I. virtual assistants and augmented reality, the most visionary enterprises will adopt voice and in-the-air gestures for virtual assistants and augmented reality as soon as possible. The mantra should be: Develop these resources in a way that prevents text typing interfaces for the assistants and touch interfaces for augmented reality.
Employees will complain, and the learning curve will be steep. But this necessary transition will be short lived, and the benefits for getting an entire organization on the most elegant, natural and efficient interfaces for the new technologies will be massive.
The old WIMP PC paradigm had a good run. And it still has a few good years left.
But next-generation technologies like A.I. virtual assistants and augmented reality will be most powerful when their natural and new interfaces are actually used.
Make sure your organization fully embraces the most optimized user interface for each new technology. And do it the Apple way -- by removing, banning and blocking familiar but inferior alternatives.
Because when great new tech comes with a great new UI, everybody wins.
Previous Page 1 2 3