Apple vs. Google: Replacing Apple's stock iOS apps with Google apps
Google makes so many apps for iOS, we thought maybe we could live the Android life on our iPhones. And you know what? A Google life ain't always easy on iOS.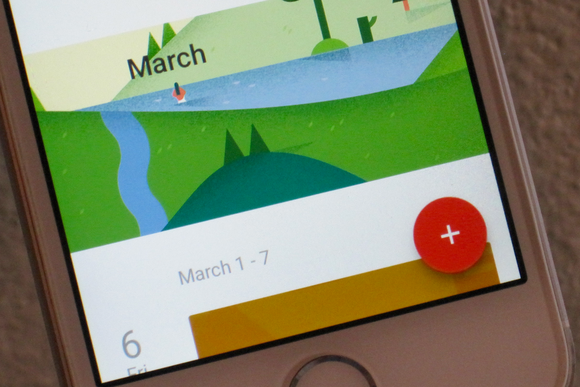 For about a year now, I've been joking that it's entirely possible—if you want—to have the Android experience on an iOS device. Why not? While Apple keeps its own app offerings pretty strictly tied to its own devices (Apple Music being a forthcoming exception to the rule), Google is more willing to take customers wherever it can get them. Don't have an Android phone? That's fine: Google has an app for many of the things you already want to do on your iPhone, like email, instant messages, news, streaming music, and of course maps.
So I wondered: How well could I survive for one week just using Google apps on my iPhone?
Here were my ground rules: First, I would clear my phone of apps and shuffle the native, un-deletable stock iOS apps off into a folder. Then, I'd download all the Google apps I thought I might use in the course of my daily business. Then, just for fun, I decided that if I needed an app that wasn't a Google product, I'd at least make sure it exists in the Google Play store for Android users. And if a Google app could replace a third-party app, I'd try to use the Google app instead.
The apps I downloaded: Google, Calendar, Chrome, Docs, Inbox, Maps, Google Play Books, Google Play Music, Google Play Newsstand, Google Photos, and (ahem) Google+.
What did I find out? Google works hard to provide alternatives. But it can't—in part because of Apple's rules—provide an entire ecosystem across iOS. Overall, some of the apps were pretty good. Some of the apps were merely OK. And one was Google+. (Suffice it to say: It wasn't long before the Facebook and Twitter apps reappeared on my phone.)
Flip a coin
There are some areas where Apple's and Google's offerings run neck-and-neck on iOS.
Apple Music made its debut just a couple of weeks before my experiment, and there's a lot to like about the new service. Before that update, though, the current iteration of Google Play Music might've beat it handily since it already offered a Spotify-style streaming service. The problem? If you just use the mobile version of the app—and for a week, that's what I did—you can come away not knowing that streaming service even exists and thinking Google's music offering is more of a Pandora competitor. Why? Because there's no in-app signup for the service.
Go to the service's website and sign up for $10 a month, and suddenly your mobile music choices are much broader. It has Sonos support (which Apple Music doesn't have yet), comes with access to YouTube Music Key beta, and you can upload up to 50,000 tracks a la iTunes Match for no extra fee. I still like Apple Music more, for two main reasons. First, Beats 1 radio is awesome, and Apple appears ready to expand on that success. Second, for $15 a month, I can share my Apple Music account with my entire family. It's a nice option that saves me money.