Apple Music in iOS 10: Smart, simple, but still imperfect
Apple's streaming service got a much-needed reboot. Here's everything we love and what we could do without.
This tab is also where you can see the stations you've created based on a particular artist or song, or view Apple's existing stations like Pop Workout, Classic Hip-Hop, or Francophone Indie, if you're feeling fancy.
Search
Search is…search. Start typing in the bar at the top and you'll see an option to search either Apple Music or just your library. You can view recent searches and trending searches.
Does it need its own tab? I'm not sure. If Apple put a search bar at the top of Browse and gave new music its own section, I would be much happier.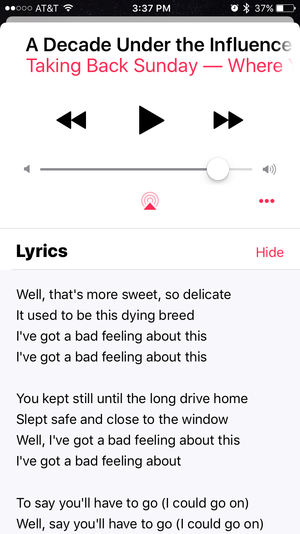 Small changes feel huge
But overall, Apple Music's redesign is a huge improvement over its previous incarnation, and a clear sign that Apple is listening to its customers. There are small tweaks that feel huge, like the ability to navigate to an artists' pages from a song or album just by tapping on their name.
Apple has largely done away with burying options in menus denoted by ellipses (so, so annoying). Now you long press on a song title to download, add to a playlist, create a station, or queue it up to listen to next.
Then there are the addition of lyrics to the Now Playing card, which will help you slay at any karaoke party. These changes were so necessary.
Previous Page 1 2 3