Apple Music FAQ: The ins and outs of Apple's new streaming music service
What kind of playlists can I create? Will Apple Music replace iTunes? What will happen to my Beats subscription? We have the answers, and more.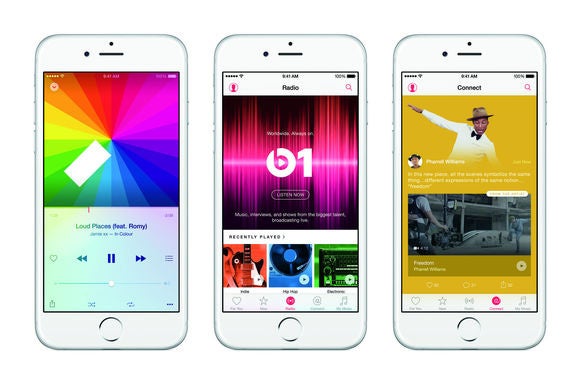 Credit: Apple
Apple singlehandedly turned the digital music marketplace on its head when it launched the iTunes Store in 2003, and now it's going after the current hottest trend: Streaming media. Apple introduced this new service, Apple Music, during its annual Worldwide Developer's Conference earlier this year, bringing out the company's big guns (record exec and Beats cofounder Jimmy Iovine, Apple's senior vice president of Internet Software Eddy Cue, and hip hop star Drake) to show the world how Apple Music plans to compete with the likes of Spotify, Rdio, and Tidal.
So, will this replace iTunes? Can you listen to music offline? What about existing Beats subscriptions? We've got the answers to those questions and more in this guide to everything Apple Music. If you have any additional questions, let us know in the comments below and we'll see what we can dig up.
Getting started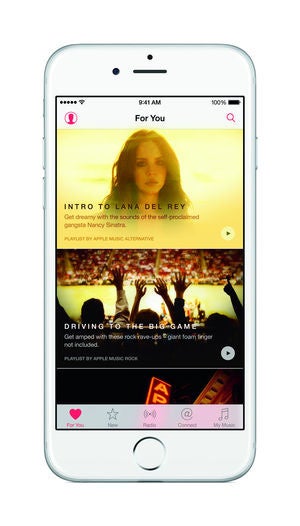 Apple music's For You section serves up artist and playlist recommendations, based on other things you've listened to and your profile preferences.
What the heck is this thing? Apple Music combines subscription-based music streaming with global radio-like programming and a social feature that connects artists to fans. It's bundled within iOS 8.4 and iTunes 12.2 (and all versions of iOS and OS X going forward). The service will come pre-installed on all iOS and OS X devices, but users will be able to stream music instead of purchase music. It's an all-you-can-eat service for subscribers: Pay a flat fee, and you unlock all of Apple Music's extensive 30 million-song library. Apple Music is also the new home for your personal music collection on your iOS devices.
Isn't that the same as iTunes? Not at all. iTunes is all about media ownership, functioning as both a virtual record store and an efficient digital library for music and other media (movies, TV shows, etc) that you own personally. The software comes pre-installed on all Apple devices, and is available as a free download for non-Apple PCs and mobile devices. iTunes doesn't require a subscription fee to use it (unless you use iTunes Match—more on that in a moment), since every song, album, movie, or show was purchased individually—either from the iTunes Store, or imported or ripped from another source.
Apple Music is all about streaming. You pay a flat fee to unlock access to Apple Music's entire catalogue, but you don't actually own the music you listen to. The files don't live individually on your devices; you're instead just listening to tracks stored remotely, that are owned by Apple. If you subscribe to any other media streaming subscription service—be it a music-only service like Spotify, Beats Music, Tidal, or Rdio, a TV service like Hulu, or a movie/TV combo service like Netflix or HBO Now—Apple Music functions the same way.