AMIDuOS lets you run Android apps on your Windows PC, now
The latest version of the app from BIOS maker American Megatrends adds Android 5.0 Lollipop capabilities.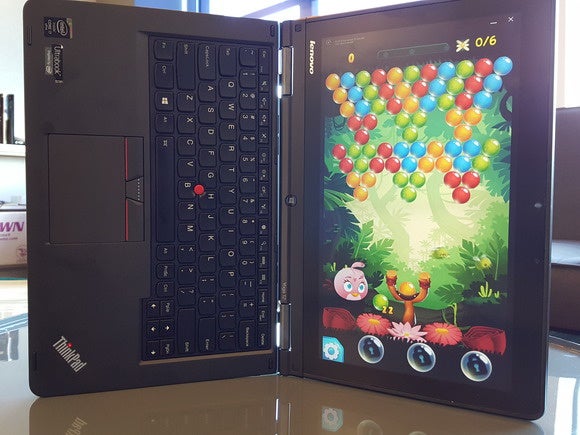 While Microsoft readies its "Project Astoria" technology to port Android apps to Windows, you don't have to wait—American Megatrends has a solution to run the latest version of Android on Windows, now.
AMI has traditionally been known for its BIOS software, the basic software interface that controls the deep down, nitty-gritty functions of your PC. And that's the way AMI's $15 AMIDuOS Pro 2.0 software runs Android apps: It creates a virtual tablet on your desktop or laptop, then runs Android apps on top of it. And it does it very well, too.
Fortunately, AMI has configured AMIDuOS Pro 2.0 as pure trialware. You'll need to pay $15 (or $10 to unlock the 1.1 "Jellybean" version) in 30 days, but until then you won't even need to open your wallet to remove your credit card.
What you will need, however, is a PC with Virtualization Technology (VT) installed, as Android is run as a virtual OS, rather than as an app running on top of the Windows OS itself. (If you have an Intel chip, you can visit this Intel page and download the Intel Processor Identification Utility, which will tell you which processor you have and whether it supports VT or not.) From there, you'll most likely have to turn on VT technology by rebooting your PC and tweaking the BIOS settings.
Why this matters: While Microsoft works on its own Android emulator (and Google does the same with its ARC Welder) third parties like AMI are providing relatively convenient ways for you to sample Android apps right on your PC. AMI isn't even arguably the most noteworthy Android emulator on Windows—that honor goes to Bluestacks, then companies like YouWave and GenyMotion. Bluestacks pays for itself by quietly downloading sponsored apps, however, or by asking you to pay $2 per month for a premium subscription.
Setup is relatively painless
If your PC meets those requirements, you can then download the software from the AMIDuOS site. There's a slight catch: The version of Android that "ships" with AMIDuOS includes just the Amazon App store. To add Google Play, you'll need to install some additional code that AMI provides—or, just stick with Amazon. It's all free, though, and relatively painless.
When the installation completes, the Android desktop will launch and, chances are, Android will begin looking for updates to its OS and core apps—no real surprises there. If you downloaded the additional Google Play code, you'll essentially have an Android tablet on your laptop, for the price of the AMIDuOS software. You can then link your Google account and download the apps you've previously acquired from the Google Play or Amazon apps store.