A.I. and virtual reality may propel future of retail
With new tech, see yourself on a mountain top from a store floor, or browse store aisles from your couch
For that to happen, the technology needs to be so easy to use that people of all ages are comfortable trying it.
Artificial Intelligence
Retailers also said the day when A.I. is commonly used to help customers find what they want – and even introduce them to new products and services they weren't aware of – is coming soon.
At The North Face, Bouchard said online customers, especially new ones, are finding A.I. helpful. Instead of simply scrolling through an online catalog of jackets, the company's A.I. system asks the consumer questions, like where and when the jacket would be worn and for what types of activities.
The A.I. system then offers jacket suggestions based on weather predictions, style considerations and activities. It's as close to having a human shopping consultant as they can get, Bouchard said.
Emmons said Neiman Marcus doesn't have any AI projects in play, but he is thinking about how the company could use it.
"A.I. would be the next obvious step with the personalization we want to do," he added. "If I have A.I. capability, I should be able to figure out who you are and answer [your questions] in a way that is relevant to you. It becomes a more natural interaction."
Marty Ramos, chief technology officer for Retail and Consumer Products and Services at Microsoft, said retailers can use artificial intelligence to analyze shoppers' behaviors, and to help customers shop more efficiently and as well as to help them buy what they need.
Ramos told Computerworld that he wants his grocery store to be so "smart" that it will know when he would be running low on dog food and will deliver it to his home. When he walks into the food store, information should pop up on his mobile phone telling him about any deals on products he routinely buys and reminding him of products he's due to buy.
"When I walk in the grocery store, maybe suggest a meal based on my health and wellness needs," he said. "This is what you need and these items are on sale and these are the aisles they're in. Help me figure out a budget plan where I still eat well but more cost efficiently."
The cloud
So what technology will companies need to more easily and (relatively) inexpensively work for them?The answer, many say, lies with the cloud.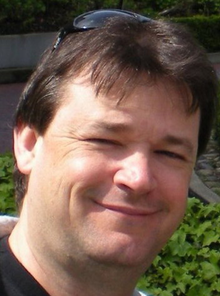 Scott Emmons is enterprise architect of Neiman Marcus' innovation lab.
Since the cloud enables companies to offload a lot of the work of setting up and maintaining major systems, it will come into play as retailers use more technology and bigger networks.
Previous Page 1 2 3 4 Next Page