A.I. and virtual reality may propel future of retail
With new tech, see yourself on a mountain top from a store floor, or browse store aisles from your couch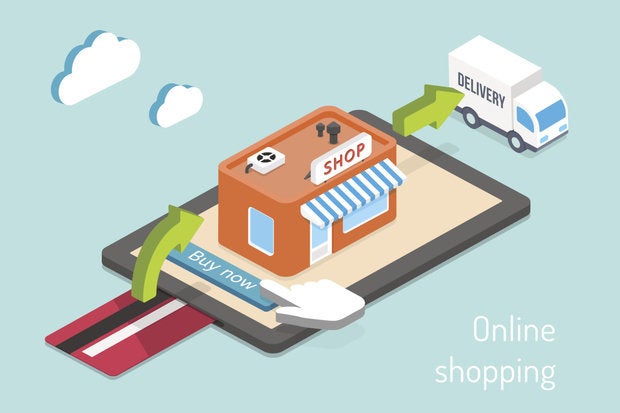 As retailers look ahead to the way consumers will shop in the next five to 10 years, it's likely they'll be using technologies like artificial intelligence and virtual reality to keep customers interested.
Retail is no longer about having the latest products on the shelves in brick-and-mortar stores or having a cool website. It's becoming much more than that.
Some retailers already are working to merge their in-store and online efforts, which provides more information about their customers, allows better customer service and the chance to sell more goods.
But even that information won't be enough in the not-so-distant future to help a retailer succeed.
A retailer of the future might know when an online customer walks in the door of a brick-and-mortar store and will send over a sales clerk to talk to her about what she was looking at on the retailer's website the day before.
A retailer with an online presence but with physical stores only in major cities, might enable customers in rural areas to feel like they're walking through store aisles from the comfort of their own living rooms.
These new ways to engage shoppers will require new technologies – including virtual reality and artificial intelligence -- to make them happen.
"What I do see happening is we are focused on taking advantage of delivering new experiences in the store," said Scott Emmons, enterprise architect of the Neiman Marcus' innovation lab, called iLab. "The pace of change has accelerated so rapidly and the amount of new things is coming at retailers so quickly, they're having to rethink how to handle evaluating and employing technology. It just keeps coming harder and faster. If you sit idle and let it pass you by, your competitors are going to figure it out."
This need, not just for technology, but for emerging technology, has caught some retailers by surprise since the industry hasn't been known for being in tune with tech or investing in R&D.
Today, retailers need to pay attention to what's coming and plan for how they will address the changes that lie ahead.
The North Face is one company embracing these new technologies.
"In a world where the assortment is endless, and price and convenience factors have been exhausted or are no longer a competitive advantage… consumers are going to want real interaction," said Cal Bouchard, senior director of e-commerce at The North Face, which is using artificial intelligence to help online customers find the right apparel, like a new jacket. "So I think technology that can further interactions, help brands and retailers tell stories and make consumers feel special will be the key."