Agile, continuous delivery models represent 'cultural shift for IT'
CIOs say their software development models are evolving to incorporate more rapid, iterative delivery and deployment. This requires special talent management.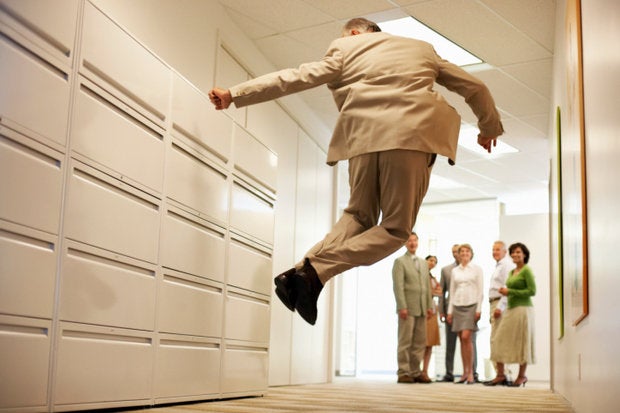 Tasked with accelerating business innovation, technology leaders are swapping traditional IT project management for continuous delivery and iteration of software and services. But to succeed CIOs say such emerging models of IT deployment require strong collaboration with business stakeholders, as well as cross-training.
"I believe that this is no less than a complete cultural shift for IT," says Rebecca Jacoby, Cisco Systems senior vice president of operations, speaking on a panel at the CIO 100 Symposium earlier this week. "What's required is moving at exponential speed compared to what we have done in the past."
The "past" Jacoby refers to includes a phased IT service delivery lifecycle, in which business leaders dump a fat booklet of product requirements into the lap of CIOs, who spend anywhere from 12 to 24 months building software. But in a world where consumers are accessing data online and through mobile applications, this we-ask-for-it-and-you-deliver-it-when-it's-done model will not suffice. Business requirements change rapidly to account for fickle consumers' shifts in preferences in features and functionality. Today, frequent iteration is prized over finished product, forcing companies to rethink how they deliver software.
Many CIOs are adopting agile development and DevOps models in which they partner and work closely with the business to build new software. And once the software is ready -- finished is a word rarely used in agile -- they hone it continuously, tweaking and tailoring it to align with new business requirements.
Agile development fosters IT-business collaboration
CIOs who spoke on the panel discussed various ways in which their businesses have changed to accommodate agile development.
Jacoby, who worked as Cisco's CIO since 2006 before her promotion in June, says the company's IT department is delivering roughly 50 percent of its IT services in the continuous delivery model, using visualization software to demonstrate project "mock-ups" to business leaders. Her team used "cold, hard facts and data" to prove business leaders how continuous delivery saved Cisco time and money.
Prior to State Street's adoption of agile development, the financial service provider developed isolated technology apart from the business, says CIO Chris Perretta. Now the company blends "people, process and technology" to architect new systems and software products for clients.
To make agile work at Avnet, CIO Steve Phillips said the IT solutions provider has begun co-locating IT and business groups, commingling the separate groups. Co-location, he says, inspires collaboration and trust between disparate IT and business staff.
Ina Kamenz, CIO of Eli Lilly, says her team has evolved from a culture of "building to last to building to adapt," where iterative development is the new innovation engine for the pharmaceutical company. IT projects are introduced to the business in pilot mode and frequently adapted. This has forced the business to move faster to align with the IT department. "That's a huge change for them," she says.