Adobe XD debuts as a free Mac public preview
Formerly known as Project Comet, the app is targeted to UI, UX and mobile app designers working on a large number of screens and product models.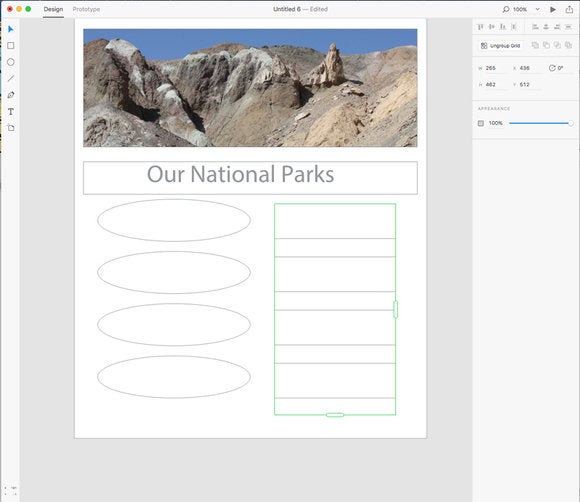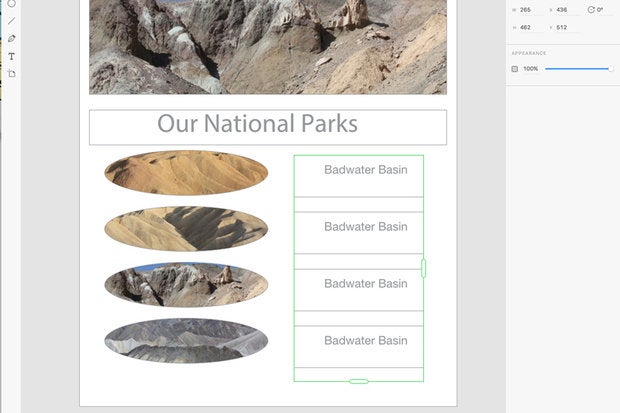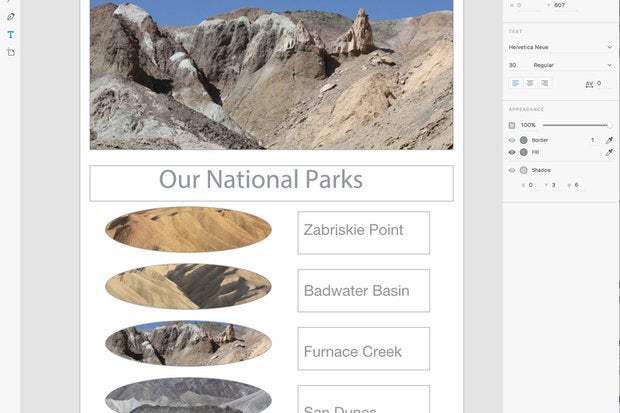 The Repeat Grid feature lets you size layouts uniformly, while giving you control over all elements. Selecting several images automatically flows each one into the grid in sequence.
Adobe XD is available for download now and works with Mac OS 10.10 or later. Each month, Adobe plans to release a new preview featuring community-driven improvements.
While Adobe XD is free, you must have a Creative Cloud ID in order to use it. It is available only on the Mac and in English right now, but Adobe intends to release a Windows 10 version later this year and roll out in other languages such as French, German, and Japanese to start. A full commercial version is expected later this year.
Also in the works is a mobile device companion app that lets you connect specific devices to your computer so you can directly view and test emerging designs. Initial support will target iOS, with support for Android devices coming later.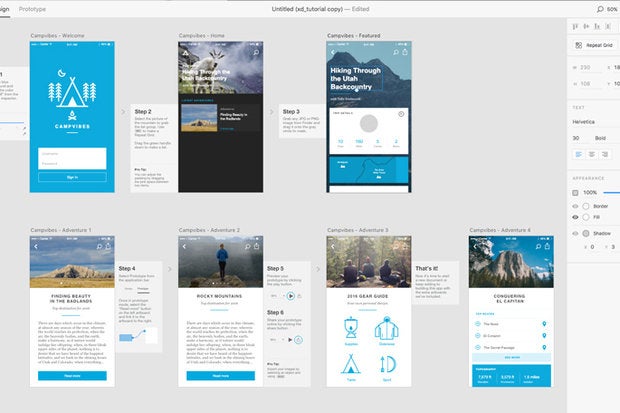 Apps and services such as Comp CC, Creative Cloud Libraries, Adobe Stock, the ability to work in layers, an extensibility/API layer for plug-ins, scrollable content authoring, and more will also eventually integrate with XD.
Why this matters: Experience design is critical for web, smartphone, tablet, and watch navigation and interface, and as the number of screens and devices proliferates, designers must think in terms of whole systems rather than individual products to produce the sophisticated apps that users now expect. Adobe XD can facilitate better designs by streamlining creation, prototyping, viewing, and sharing into one app.
As part of the initial launch, Adobe is hosting host a three-day Experience Design Online Conference on Twitch. More information and tutorials are available from Adobe's website.