Adobe releases big updates to Photoshop and a new 3D character app, Fuse
Interface tweaks and new features come to Photoshop, along with a new integrated app for creating 3D models to pose or animate.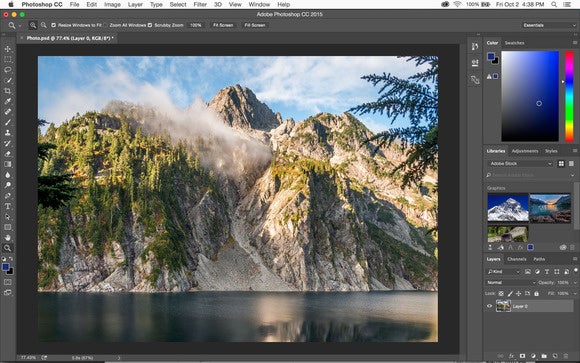 All updates all the time: That is Adobe's mission for its Creative Cloud subscription plan. Delivering perpetual updates to the suite's desktop lineup, without adhering to a designated upgrade schedule, frees both company and users from the long, cold wait for new and enhanced features. On Monday, Adobe announced a huge update to Photoshop CC 2015, its flagship image editor, which now hooks into its new 3D character creation app called Fuse CC.
Photoshop users are accustomed to change: Over time, Adobe has tweaked the app endlessly. But even by Adobe's standards, the fall 2015 update opens up a new world to Photoshop users. Its flatter look and redrawn icons are just the beginning: Its integration with Fuse, which enhances Photoshop's already extensive 3D capabilities, goes further.
The app sports a new launch dialog, which features a thumbnail or list view of recent files, document presets, and Library contents. You can now, for the first time, edit the main toolbar to contain only the tools you need. It also gives you personalized tutorials, matched to your particular workflow.

Photoshop's new launch dialog—which you can disable if you preferred the old one.
"We did a significant amount of work in improving the UI and having more uniformity throughout the UI," said Stephen Nielson, Adobe's senior product manager. "We also updated the look and feel of the dialog and gave them common new features so everything is consistent and integrated."
The new start interface experience may take some getting used to, but take as long as you need. If you don't like it, you can disable it in the preferences and start off Photoshop the same way you always did.
Fuse CC
Photoshop CC links into Fuse CC (Preview), a new desktop app designed to create and animate realistic 3D models and insert them into Photoshop via the Creative Cloud Library. Once in Photoshop, Fuse models can be further manipulated with adjustable camera angles, lighting, and positioning.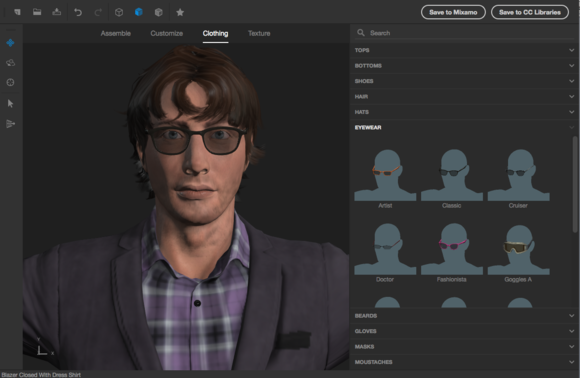 Adobe Fuse CC (Preview). Click the screenshot to enlarge.
Though it is a finished app, Adobe is calling Fuse CC a preview, making it available for free to anyone with an Adobe ID, though Photoshop integration requires a subscription. We've got a full hands-on with Fuse so you can see what it's capable of.
More Photoshop features
The introduction of artboards into Photoshop CC 2015 last summer was popular, and this update offers improvements that make it easier to add and lay out boards and choose colors, guides, and other elements.