Adobe Premiere Elements 15 review: Upgrade moves consumer videographers more deeply into creative turf
From haze removal to matching musical scores, this version simplifies complex moves with baby steps.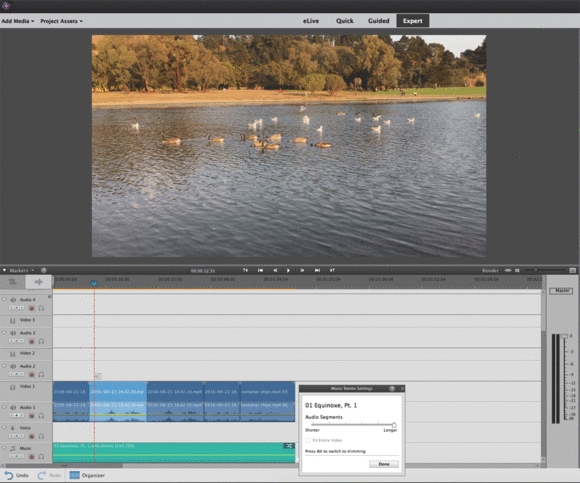 Mixing the soundtrack just right.
Face forward
Adobe already has gone all-in with face detection in previous versions, and now, it has extended the function to popular Premiere Elements features like Smart Trim, Favorite Moments, and Pan and Zoom, giving automatic priority to people in your footage. Considering that most people shoot video of family and friends, this makes it easier than ever to emphasize them without a lot of distracting cuts and transitions.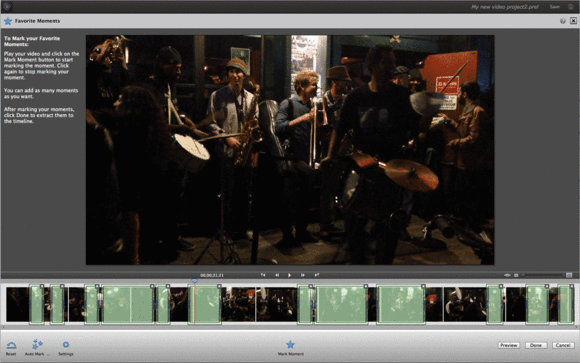 More people-centric Favorite Moments.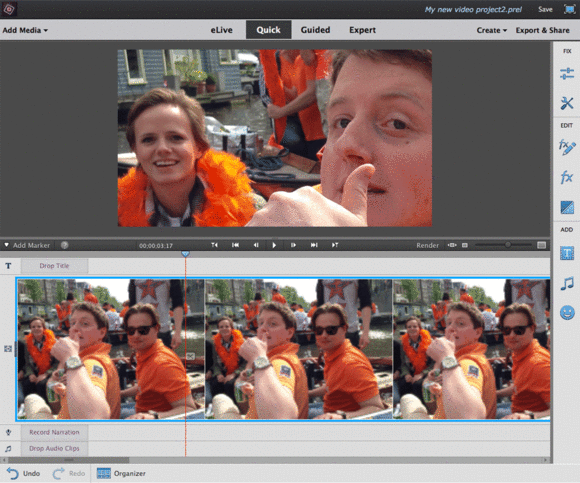 Everyone in the frame gets equal time in a stylish pan and zoom movie.
You can also use Premiere Elements to turn a still photo into a pan and zoom movie by letting the software find each face while you tweak the amount of time and space the camera spends on each person. This new version lets you create new face frames and customize their size, order, and duration.
Mixing it up
Working in the revamped Organizer, you can mix up to seven still photos and videos to generate a dynamic Video Collage, which gives you a single composite video to share with friends or on your social networks. This is a very cool way to group your favorite scenes from an outing, vacation or street fair to tell the story with multiple perspectives. Premiere Elements offers numerous export options to choose from so you don't have to worry about saving or sharing to any venue you want.
Just pick the items you want to use and stuff them into one of the app's built-in templates. You can also set whether playback from each module is simultaneous or sequential. You can add a music remix if you want, or just use the sound from any one of your videos in the background.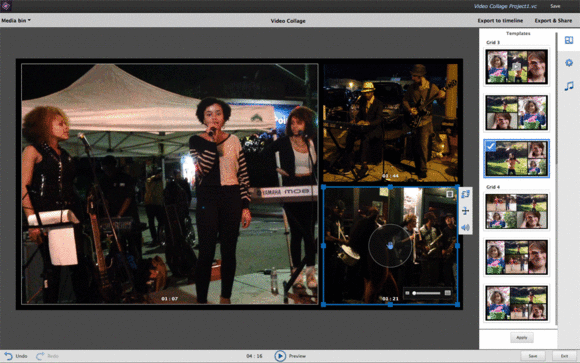 Three videos in one.
One effect
What if you had a bunch of different clips that you wanted to tie together with a unified visual look and feel? One easy way would be to use Premiere Elements' new Adjustment Layer guided edit, which makes this inherently complex task easy.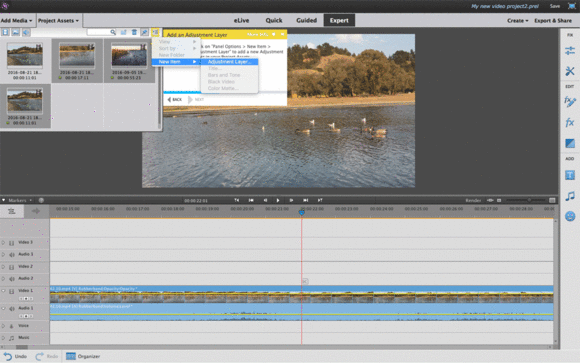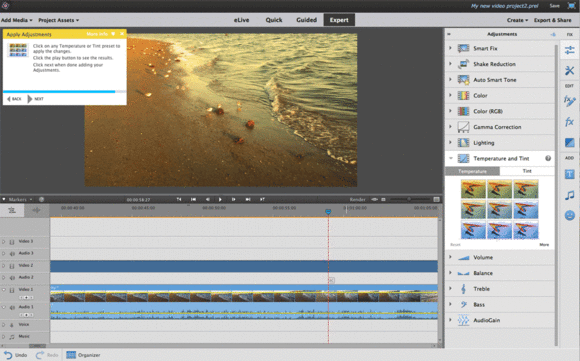 Adjustment layer guided edit places the same effect across several clips.
Bottom line
Premiere Elements 15 provides a respectable number of useful new and augmented features that add a pro touch to your videos. Whether or not to upgrade to this version depends on whether you're a previous user, and how old your app is. Newcomers, especially those who seek an alternative to iMovie, will find it easy to use and learn and well maintained with tons of variety. This new version makes it even more fun and useful. There were no problems with performance in either creating special effects or rendering video.