Accessibility and Apple Watch apps
MG Siegler shares his thoughts on Apple Watch "three months in." He writes: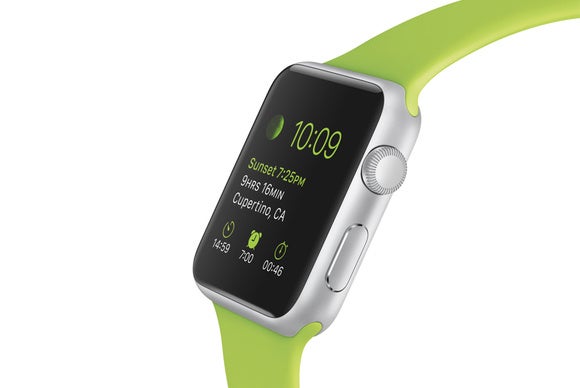 MG Siegler shares his thoughts on Apple Watch "three months in." He writes:
Here's what I do know: I almost never explicitly tap an app to open it on the Apple Watch. Hell, I almost never visit the app screen. To me, the Apple Watch remains all about the push notifications, and a few of the Glances.
I suspect truly native Apple Watch apps will change this slightly, as one issue I have with the apps is that they're entirely too slow. But I still believe there will be only a handful of apps that are worth having installed on the watch. And the majority of those will still be for richer notifications (I really hope developers are able to take advantage of varying haptic feedback for these).
That passage greatly resonates with me, as it reflects my experiences using the Apple Watch--its apps have proven to be an ancillary part of the experience. For me, the watch is two things: a way to tell time (obviously) and a satellite device for my iPhone notifications. Put another way, I don't see the Apple Watch as another app-centric device akin to my phone. I look at my Apple Watch on my wrist and think, "This is one super cool Dick Tracy/James Bond thing."
How I use my Apple Watch (and why)
Here's the thing: From an accessibility standpoint, the Apple Watch's screen is just too small for me to get a lot from apps. As someone with low vision, I try to minimize my interaction with the watch; I don't want to spend much time looking at the screen for fear of increased eye strain and fatigue. I've been using a 42mm Apple Watch on loan from Apple for the past few months, and I find the screen small even on it--and it's markedly better than my personal 38mm model.
Because of the Watch's small screen, I've made concerted efforts to ensure that I only see the things I really want or need to be notified about. One example is email. I get a decent amount of mail throughout the day, but most of it doesn't require immediate attention. Thus, I have Mail configured so that only messages from people on my VIP list--mostly family and my editors--get pushed to my wrist. Likewise, I have Overcast set up so that I'm alerted whenever a new episode of, say, The Talk Show is ready for listening.
The bottom line is that I want only the essentials on my wrist. I want to be informed, but more to the point, I want to save my eyes from undue stress. Quick glances, with minimal squinting (and scrolling).